Rouhani meets parliament speakers from various Muslim nations
January 16, 2018 - 20:10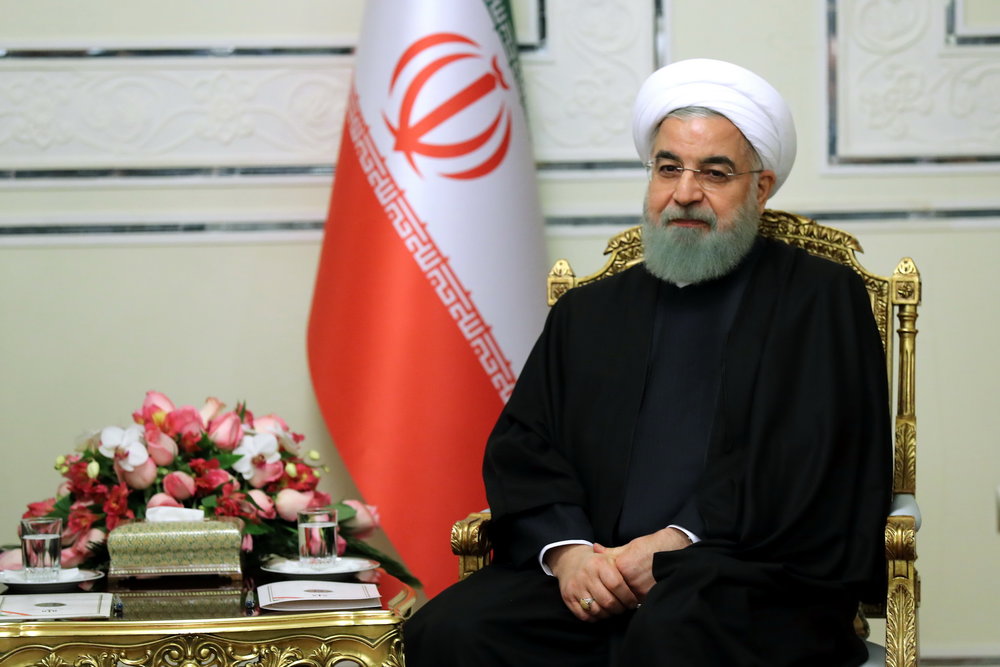 TEHRAN – Iranian President Hassan Rouhani held separate talks on Tuesday with Syrian, Iraqi, Qatari, Senegalese and Algerian parliament speakers on the sidelines of the Parliamentary Union of the OIC Member States (PUIC) in Tehran.
During his meeting with Qatari Parliament Speaker Ahmad bin Abdullah Al Mahmoud, Rouhani said that the countries in the Middle East, especially the neighboring countries, should bridge differences through talks.
He also said that Iran is ready to cooperate with the Qatari government and people.
For his part, the Qatari parliament speaker called for expansion of relations.
'New U.S. plan for Syria contravenes international law'
During his talks with Syrian Parliament Speaker Hammoudeh Sabbagh, Rouhani said that the new U.S. plan in Syria is against international law and a plot against Syria's territorial integrity and security.
On Sunday, the U.S. government announced that it was working with its Syrian militia allies, including the so-called Syrian Democratic Forces (SDF), to set up a new 30,000-strong "border security" force.
The force would operate along the borders with Turkey and Iraq, as well as within Syria along the Euphrates river, which separates most SDF territory from that held by the government.
Sabbagh said that Syria wants all the U.S. forces out of the country.
NA/PA