U.S. making desperate efforts to tarnish Iran's image: lawmaker
January 28, 2018 - 19:8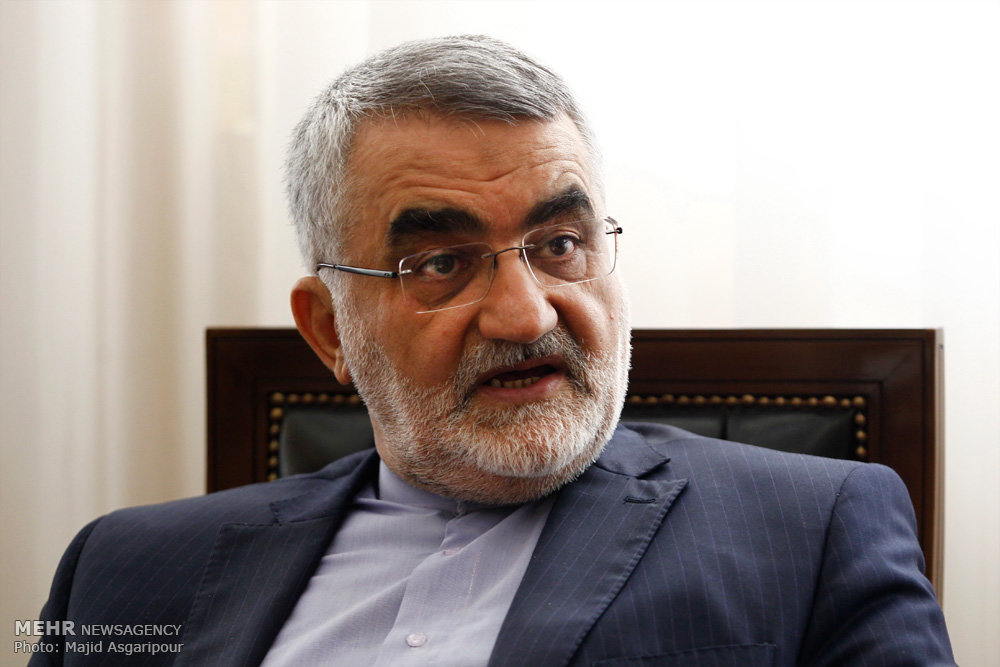 TEHRAN - Alaeddin Boroujerdi, chairman of the Majlis National Security and Foreign Policy Committee, said on Sunday that U.S. President Donald Trump is making desperate efforts to tarnish Iran's international image.
"Trump is making desperate efforts to portray negative image from the Islamic Republic of Iran; in my opinion his actions are like flogging a dead horse," he told reporters on the sidelines of the parliament's open session.
Trump is following this policy in line with Israel-Saudi-U.S. moves against Iran, the senior MP remarked.
Aside from Israel, the new young royals at Riyadh along with the Trump administration have formed an alliance to demonize Iran. This Iranophobia project was recently reflected in the views of Israeli Prime Minister Benjamin Netanyahu, Trump, and Saudi Foreign Minister Adel al-Jubeir at the World Economic Forum in Davos.
Tehran strongly backs Iraqi, Syrian territorial integrity
Elsewhere, Boroujerdi said that Iran strongly supports Iraq and Syria's territorial integrity.
"The U.S. seeks to carry out project of disintegrating Syria and we hope that this plot would be defeated like the plot in the Iraqi Kurdistan Region," the veteran lawmaker stated.
He added that the U.S. follows the policy of supporting terrorists, weakening regional security and disintegrating countries in the region.
Ali Akbar Velayati, a top foreign policy advisor to the Leader of the Islamic Revolution, also said on Saturday that the U.S. military deployment in Syria is aimed at disintegrating the country.
"The Americans, with the support of certain regional elements, the Zionists and the al-Saud, have made attempts since seven years ago to occupy Syria, overthrow its legal government and disintegrate the country to establish security for the Zionist regime," Velayati said at a meeting in Tehran with Jan Kubis, the UN special representative for Iraq and head of the United Nations Assistance Mission for Iraq (UNAMI).
NA/PA