Leader OKs $4b withdrawal from National Fund for priority projects
January 23, 2018 - 20:3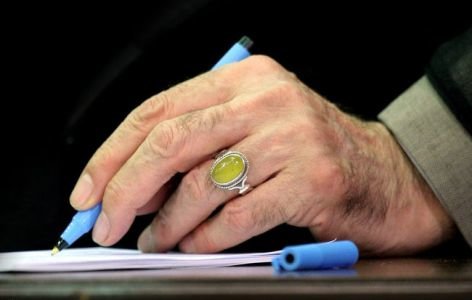 TEHRAN - Leader of the Islamic Revolution Ayatollah Ali Khamenei has agreed with a request to withdraw four billion dollars from the National Development Fund for priority projects, particularly projects dealing with water management, environment protection, and boosting defense capability.
The announcement was made on Tuesday by MP Ali Asghar Yousefnejad, the spokesman for the special parliamentary committee studying the proposed national budget bill for the next fiscal year 1397, which starts on March 21.
Yousefnejad said 150 million dollars has been allocated to counter dust storms and devise a system to prevent power cuts in the southwestern province of Khuzestan.
The rest of the allocations are as follows:
2.5 billion dollars to defense capabilities; 150 million dollars to the Islamic Republic of Iran Broadcasting (IRIB); 100 million dollars to reconstruction of quake and flood-stricken regions; 100 million dollars to Rotavirus and Pneumococcal vaccine; 350 million dollars to finance facilities in Sistan in southeast Iran; 200 million dollars to water supply to villages; 250 million dollars to under pressure irrigation in agriculture; and 200 million dollars to watershed management.
150 million dollars will be spent on the project to counter dust storms in Khuzestan province.
The administration had proposed $150 million in the budget bill for the next calendar year for combating sand and dust storms in southwestern Iran, including Khuzestan
An Iranian MP told IRNA that 100 million dollars out of this amount will be allocated to the project to combat dust storms and 50 million dollars to the utility projects.
According to Khuzestan's provincial environment department, in recent days the concentration of fine dust in Ahwaz, Behbahan and Masjed Soleyman reached at a high of 627, 2926 and 2056 micrograms per cubic meter.
This is while the normal level of fine dust concentration is 150 micrograms per cubic meter.
Schools, universities and even offices were closed in some southwestern cities to temporarily protect the health of citizens.
NA/PA