By Marjan Golpira
India celebrates Republic Day in Tehran
January 27, 2018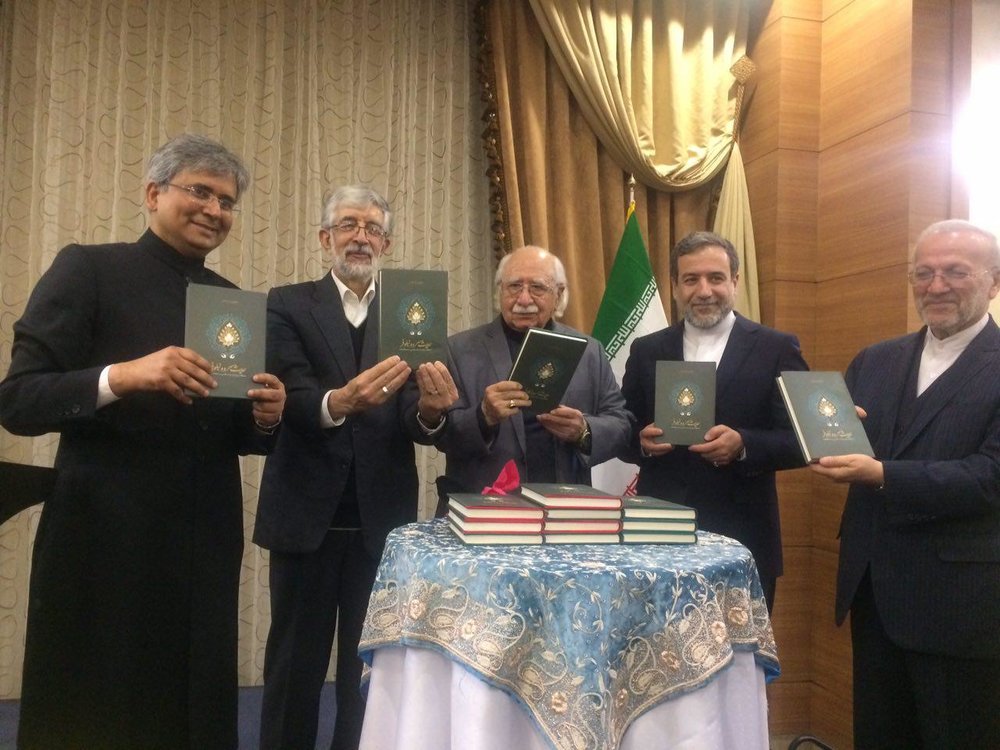 TEHRAN - On Friday, January 26, the Indian embassy in Tehran celebrated the 69th anniversary of India's Republic Day.
Over 100 people, including diplomats, members of the Indian community in Iran, and some Iranian dignitaries attended the event held at a hotel in Tehran.
India's Constitution came into effect on January, 26, 1950, hence, replacing the Government of India Act (1935) as the governing document of India.
India's Ambassador to Iran, Saurabh Kumar, delivered a keynote speech at the event, where he highlighted some of the most recent economic interactions between India and Iran. He said the year 2017 was a "milestone year" in India-Iran relationship.
The Indian ambassador pointed to the inauguration of the first phase of the strategic Chabahar Port development plan in December 2017 by President Hassan Rouhani.
The launch of the project provides India with a transit route to Afghanistan and other Central Asian states via Iran.
"Presently, a large consignment of wheat (110,000 metric tons) is moving from India to Afghanistan via Chabahar port," Ambassador Kumar said.
The diplomat also pointed the 2015 Iran nuclear deal, calling it a "diplomatic triumph". The Indian envoy said after the conclusion of the nuclear agreement - officially called the Joint Comprehensive Plan of Action – the relationship between Indian and Iran was given a "significant boost", enabling Iran to reclaim its position as the second supplier of crude oil to India.
Iran's currently exports 27 million metric tons of oil to India, a big step up from the 13 million metric tons exported before the JCPOA, Kumar explained.
The ambassador concluded that both states have far more capacity, suggesting the sides can improve commercial ties by tapping their potential.
Another speaker at the event was Abbas Araqchi, Iran's deputy foreign minister for political affairs, who praised the historical ties between Iran and India.
Araqchi noted that after the Islamic Revolution in 1979, the relationship between Iran and India continued to develop and was not deterred by the Western-led unjust sanctions on Iran.
The top Iranian diplomat referred to Iran and India as "emerging powers" in the region and said the two states have excellent opportunities to explore.
Araqchi expressed hope that the year 2018 will be a year of excellent results for both countries.
Another speaker at the ceremony was Gholam-Ali Haddad-Adel, former speaker of Iran's Parliament and author of the book An Account of the Cyprus and Lotus which was introduced at the event.
The book An Account of the Cyprus and Lotus depicts cultural interaction between Iran and the Indian subcontinent wherein Cyprus represents Iranian civilization and Lotus the Indian civilization.
The author Haddad-Adel emphasized historical ties between Iran and India, saying the people of Iran and Indian have had common ancestors.
Haddad-Adel pointed to the fact that Iran and India have maintained their strong ties throughout history.