Iranian movie centers on sexual assault, culture of silence
February 3, 2018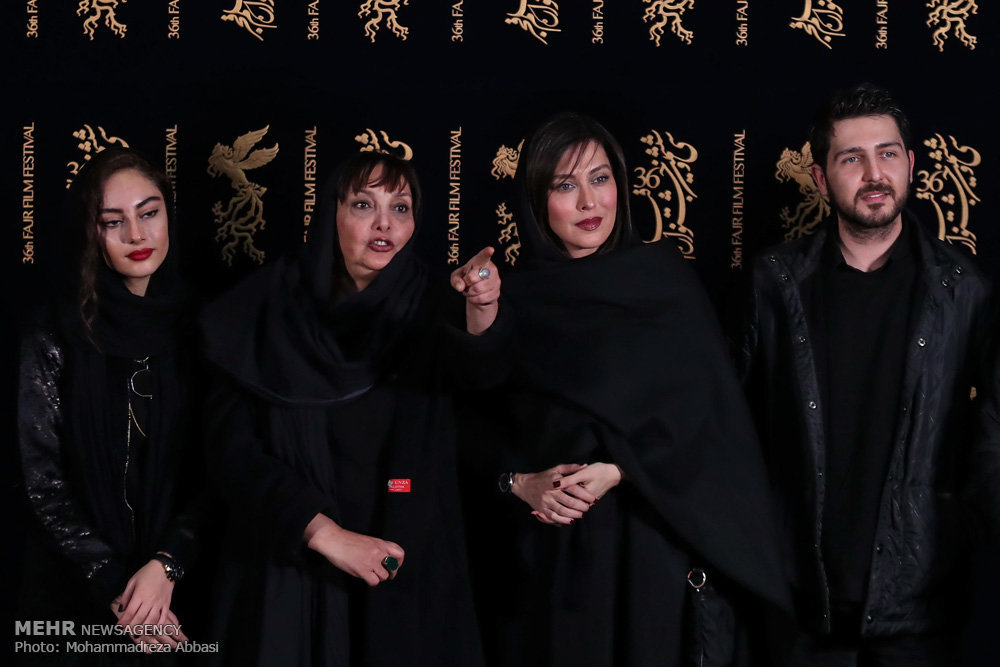 TEHRAN – Manijeh Hekmat narrates a story about sexual assault and the culture of silence in Iran in her latest movie "The Abandoned Road".
The film premiered in the official competition of the 36th Fajr Film Festival in Tehran on Friday.
The film is about a woman employee who is kidnapped and raped on the way back to her home.

"The main storyline revolves around the culture of silence that is aged as long as Iranian history, but this issue is more harmful in modern society," Hekmat said in a press conference after the premiere of her film.
"The second issue of the film is rape and it would result in a rape tsunami if all Iranian women didn't break their silence and not publicize the issue," she added.
Hekmat and her film's stars, wearing black the press conference, associated what had occurred at the Golden Globes red carpet in solidarity with the Time's Up campaign to fight sexual harassment in the workplace.
However, she refused to comment about the resemblance and said that they will have a surprise for people in the special programs arranged for the public screening of the movie.
A poster for "The Abandoned Road", which was published last week, bears #MeToo inscriptions in various sizes.
Photo: Director Manijeh Hekmat (2nd L) and cast members pose during a photocall for "The Abandoned Road" at the Fajr Film Festival in Tehran on February 2, 2018. (Mehr/Mohammadreza Abbasi)
MMS/YAW