NATO, Germany back Iran nuclear deal
February 17, 2018 - 19:49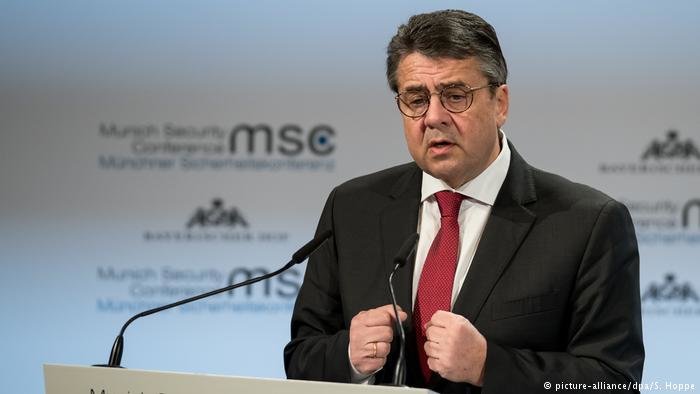 At the high-profile Munich Security Conference, NATO Secretary General Jens Stoltenberg and German Foreign Minister Sigmar Gabriel have supported the 2015 Iran nuclear deal, officially known as the Joint Comprehensive Plan of Action.
According to Deutsche Welle, Gabriel, who was delivering a speech at the MSC conference on Saturday, said the United States should respect its commitments to the nuclear deal.
Speaking at the opening session of the security conference on Friday, Stoltenberg also said NATO prioritizes the full implementation of the nuclear agreement.
"We attach great importance to the Iran Nuclear Deal and it is important that it is fully implemented," the NATO website quoted Stoltenberg as saying.
Though the entire world insists on the need to respect the nuclear deal, President Donald Trump has been making the harshest attacks on the international agreement. In a statement on January 12, Trump gave Europeans only 120 days to agree to an overhaul of the nuclear agreement and said if the text of the deal is not revised he would unilaterally withdraw the U.S. from it.
It is the first time that NATO, a Western military alliance which the United States is also a member, is openly expressing full support for the nuclear agreement.
In remarks in December 217, Stoltenberg also said the nuclear deal should remain intact.
Iran, the five permanent members of the UN Security Council - the U.S., UK, France, Russia, and China – Germany and the European Union struck the nuclear deal on July 14, 2015. Immediately after the forging of the nuclear agreement, the UN Security Council adopted a resolution turning the deal into an international law.
Since the JCPOA went into force in January 2016 the United Nations' International Atomic Energy Agency has issued nine reports each time confirming Tehran's complete compliance with the multilateral agreement.
According to the agreement, Iran is obliged to put limits on its nuclear activities in exchange for termination of nuclear-related sanctions.
NA/PA