Loneliness inspires actress Niki Karimi photo collection
February 18, 2018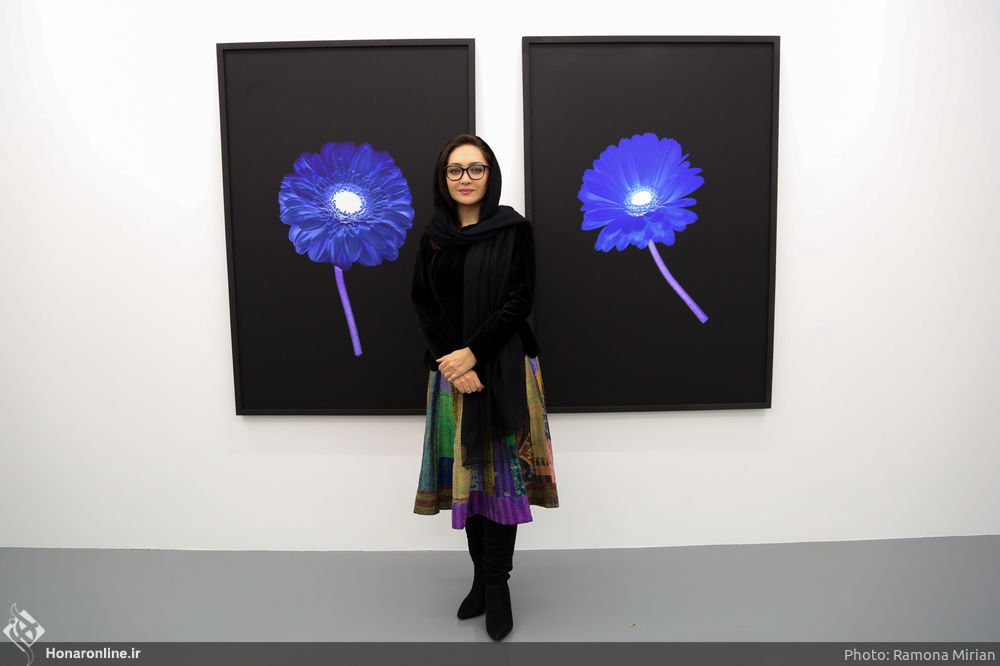 TEHRAN – Actress/director Niki Karimi has said that "a feeling of loneliness in a gloomy and unsafe world" has inspired her latest photo collection "Doomed Bloom" that is currently on display at a Tehran gallery.
"This collection reflects the concerns I have had over the past few years and also illustrates the sad events my generation has experienced over these years," she said at the opening ceremony of her exhibition at Etemad Gallery on Friday.
The collection is composed of seven negative photos each depicting a single dead flower.
Karimi said that the start of working on the collection coincided with the death of auteur Abbas Kiarostami, whom she had collaborated with in several projects.
The collection was highly affected by events, she added.
"Meanwhile, the news about the wars in the Middle East made me more involved in the concept of death and nonexistence," she stated.
"All these led me to 'Doomed Bloom'," Karimi noted.
The exhibit will run until March 6 at the gallery located in the Negarestan Garden, Daneshsara St. near Baharestan Square.
In her first exhibition held at Tehran's Golestan Gallery in October 2009, Karimi focused on Iran's nature.
"Nature gives me peace and I have tried to share this peace with the viewers," she said at that time.
Photo: Niki Karimi poses during her photo exhibition at Tehran's Etemad Gallery on February 16, 2018. (Khabaronline/Ramona Mirian)
MMS/YAW