Iran beat Iraq in FIBA Basketball World Cup 2019 Asian Qualifiers
February 25, 2018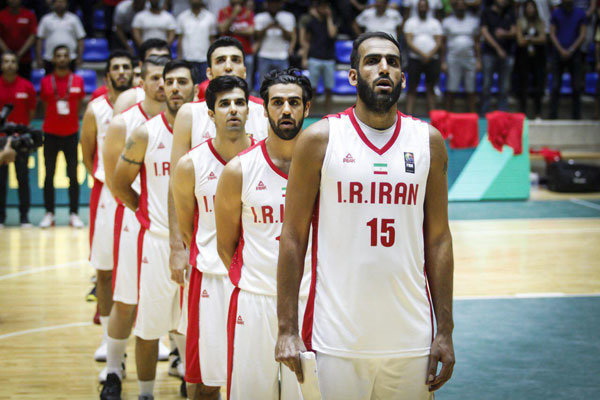 Iran national basketball team took revenge on Iraq in the FIBA Basketball World Cup 2019 Asian Qualifiers on Sunday.
The Iranian team defeated Iraq 83-53.
Hamed Haddadi led the way with 15 points, 9 rebounds, 2 steals and 2 blocked shots, while fellow veteran Samad Nikkhah Bahrami added 16 points, 7 assists, 4 boards and 3 three-pointers in the lopsided affair.
On the other end, Hassan Abdullah paced Iraq with a dozen points, while naturalized wingman DeMario Mayfield had 11 points, but he shot a poor 4-of-16 from the field in 37 minutes of action. Mayfield scored all his points in the first half and was shutdown by Iran in the last two quarters.
Team Melli had lost to Iraq 74-66 in late November.
In another match, Kazakhstan defeated Qatar 96-63.
Group D consists of Iran, Kazakhstan, Qatar and Iraq.
Iran had defeated Kazakhstan
The 2019 FIBA Basketball World Cup will be the 18th tournament of the FIBA Basketball World Cup for men's national basketball teams.
The tournament will be hosted in China and it will mark a new era for the competition as described.