Port development projects worth $205m implemented in a year
March 12, 2018 - 17:36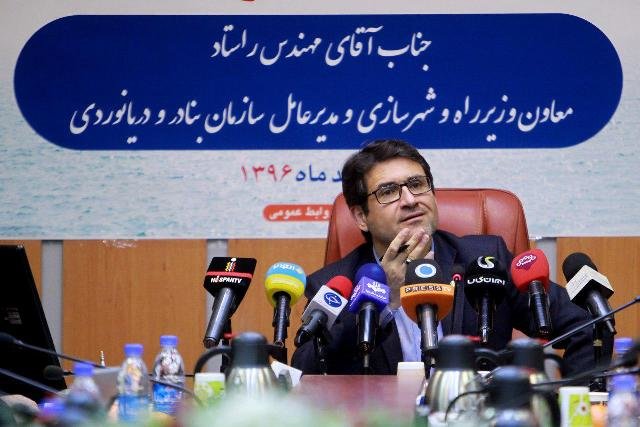 TEHRAN- Some 40 projects have been implemented at the cost of 9.859 trillion rials (about $205 million) for developing and equipping the ports of Iran in the current Iranian calendar year (started on March 21, 2017), according to the head of Ports and Maritime Organization (PMO).
Addressing a press conference on Monday, Mohammad Rastad elaborated on the measures taken by his organization since the beginning of current year and said 7.480 trillion rials (about $155 million) of investment has been made for equipping the ports, the portal of Transport Ministry reported.
The official further put the weight of commodities loaded and unloaded in the ports at 142 million tons during the eleven-month period ended on February 19, and said the figure shows seven-percent rise from the figure of the same period of time in the past year.
Meanwhile, transit and transshipment of non-oil goods have risen 26 percent and 13 percent, respectively, within the mentioned time span, he added and announced about six-percent growth in the capacity of the vessels.
Rastad went on to say that some 6.24 trillion rials (about $130 million) of investment has been attracted from the private sector in the framework of 16 contracts.
The PMO head further underlined inauguration of the first phase of Shahid Beheshti Port, an extension to the strategic Chabahar Port on the Gulf of Oman, in the present of President Hassan Rouhani in early December as one of the major achievements of his organization in this calendar year.
MA