By Mahnaz Abdi
PMO to reduce port, maritime tariffs noticeably in current year
April 18, 2018 - 18:34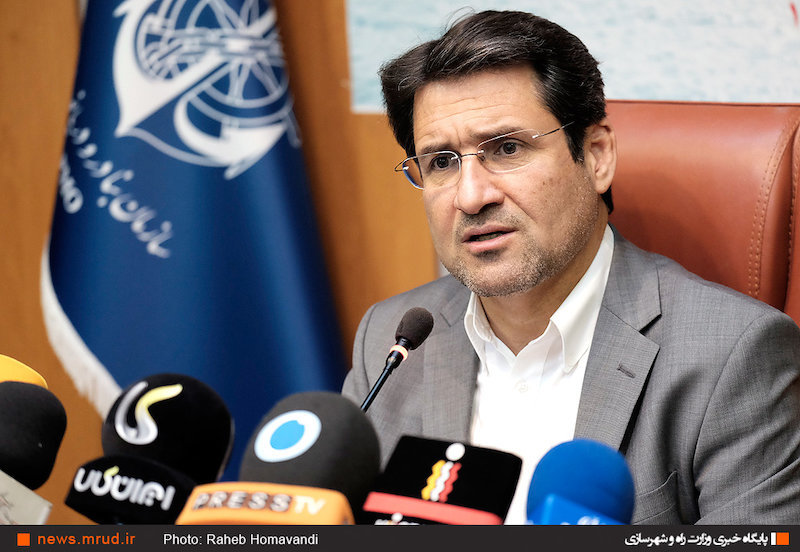 TEHRAN- Iran's Ports and Maritime Organization (PMO) will reduce tariffs on maritime and port activities significantly in the current Iranian calendar year (begins on March 21), the organization's managing director, Mohammad Rastad, announced in a press conference on Wednesday.
Saying that tariffs play some important role in pricing of maritime and port services, the official said reducing tariffs is done with the aim of promoting status of ports and increasing the services.
PMO has a key status in setting the price of port services and the organization has specified some short and long-term plans in this due and moves in line with the specified objectives, he said, adding that in this regard, some specific tariffs have been defined and categorized in a three-year plan.
Also, some memorandums of understanding have been prepared to be signed with the shipping lines and port operators in order to offer them some special discounts with the aim of attracting more container ships to the region, Rastad further stated.
He mentioned promoting the performance of ports and quality of port equipment to attract large shipping lines, elevating the status of exporters and also reducing the end prices of imported commodities as some objectives behind reduction of tariffs.
New tariffs are simpler and clearer to meet the satisfaction of those operators who complained about complicated tariffs, the managing director noted, adding different affecting factors such as foreign currency exchange rate has been considered in specifying these tariffs.

Promoting competitive status of ports on agenda
Promoting competitive status of ports is an agenda of the PMO, managing director of the organization told the Tehran Times during the press conference and added that system of pricing is just one of the mechanisms to materialize this objective.
In this due, one of our main strategies on which we are continuously working is promoting competitiveness through elevating the quality of performance in the ports, he noted.
Answering a question by the Tehran Times journalist about the organization's plan for attraction of private sector and also foreign investment to the ports and maritime projects, the official said: "We are preparing our contract mechanisms and also our investment packages in a way to motivate domestic and foreign investors."
"For example, the project of container terminal of Imam Khomeini Port (in southwestern Khuzestan Province) through private sector and foreign investment is now on the agenda; the call for contribution has been made and we hope that there will be a proper joint between domestic companies and foreign ones on boosting the container capacity of this port, given that its potentials have not been still used properly", Rastad explained.
"Also in Shahid Rajaee Port (in southern Hormozgan Province), we are trying to attract more private sector's investment in operation contracts of terminals 1 and 2; some good negotiations have been fortunately conducted in this due with agreement between the two sides", he added.
"We are also pursuing promotion of work force, capital and energy in the ports and all these mechanisms are in line with the objective of motivating shipping lines, owners of goods and private sector investors to more activity in the ports", the PMO managing director concluded.