By: Haniyeh Sadat Jafariyeh
Loading, unloading at Iranian ports up 16% in 7 months: PMO head
November 1, 2017 - 20:35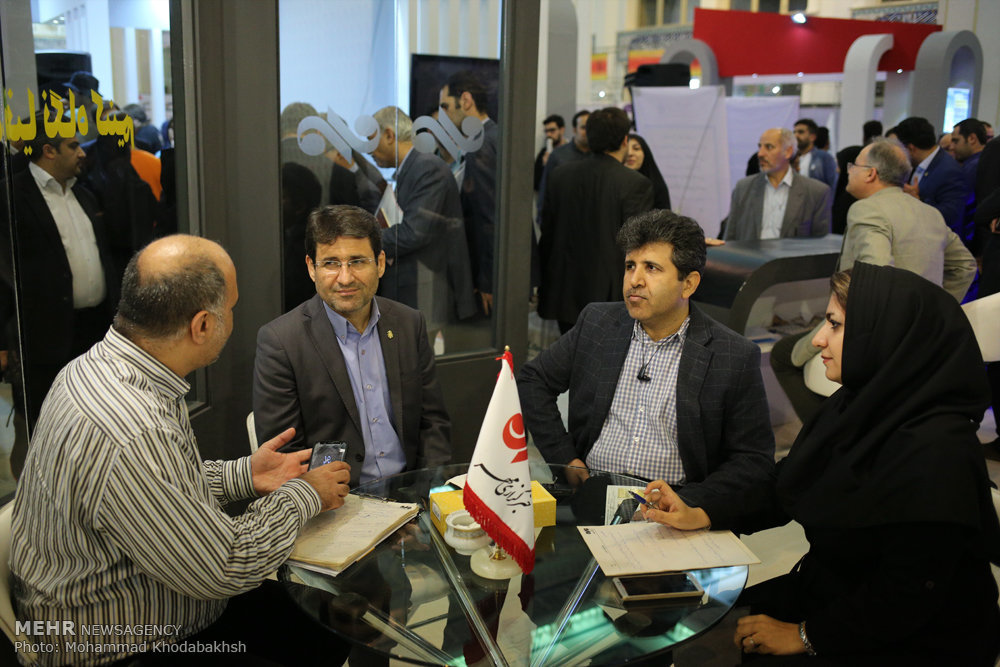 TEHRAN- Loading and unloading of goods at ports of Iran rose 16 percent in the first seven months of the current Iranian calendar year (March 20- October 22, 2017) in comparison with the same period in the preceding year, Managing Director of Ports and Maritime Organization (PMO) Mohammad Rastad told the Tehran Times in an interview on the sidelines of the 23rd Press Exhibition on Tuesday.
According to the official, Iran's container throughput also witnessed a 30-percent increase in the said time span.
"After implementation of Iran nuclear deal, there has been no limit for foreign liners to carrying containers to Iranian major ports, including Shahid Rajaee Port- as the most important container terminal of Iran," he said, "On the way to ease commutate of foreign ships to Iranian ports, PMO seeks to improve its provided services, increase its capacities, and implement development projects in Iranian ports, in particular Shahid Rajaee, to make them a transportation hub in the region."
Referring to the ongoing improvement projects, Rastad described that a contract worth $85 million has been signed with Indians on supplying equipment for Iran's southeastern Chabahar Port, while opening a $50 million credit line for Indians to supply required tools and instruments for development of the named Iranian port is on the agenda.
"Relying on Iranian private sector, PMO is also holding talks with foreigners to supply strategic equipment and do value added activities on Iranian ports offshore," he continued.
The PMO managing director, elsewhere, addressed the issue of the establishment of Integrated Maritime Administration System (IMAS). As he elaborated, PMO provides shipping liners with both port services and marine services and IMAS deals with the latter. The system seeks unifying PMO marine services of transferring data to customers, he added.
Presently Shahid Rajaee and some other ports are linked to IMAS but all Iranian ports will join the system in near future to mechanize ongoing procedures, conducting online data analysis and etc, he continued.
HJ/MA
PHOTO: PMO Managing Director Mohammad Rastad (2nd L) at the 23rd Press Exhibition in Tehran