By Mohammad Ali Haqshenas
Zagros oak forests would cry out if they could!
April 8, 2018 - 9:41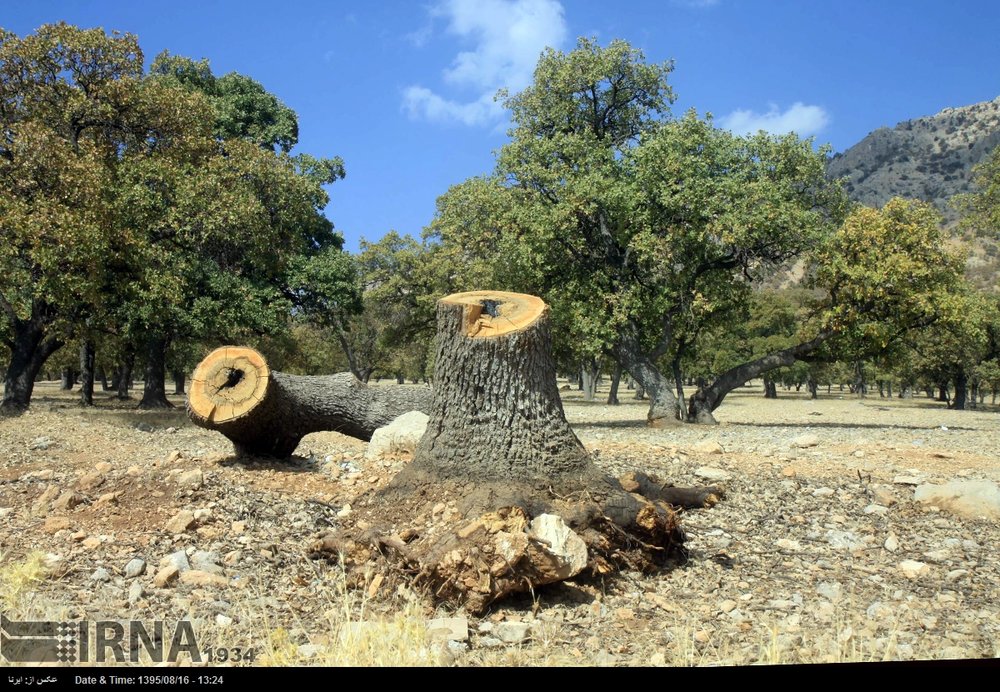 It seems that there is a race between fungal disease and human greed for destroying Zagros oak forests and no matter which one wins, we will be the loser.
Zagros forests begin in northwestern West Azarbaijan province, along the Zagros mountain range, and extend to southern Fars province. The forests pass 11 provinces and cover an area of some 6 million hectares which is 40 percent of the country's forest area.
Different species of oak are the most important and dominant trees in this vast forest (comprising some 70 percent of all trees) and this has led to naming it as 'Zagros Oak Forests'.
Challenge #1: charcoal disease
Almost half of the oak trees in the forest areas of western Ilam and Kohgiluyeh-Boyer-Ahmad provinces are suffering from charcoal disease which can ultimately destroy the whole forest, said Omid Sajjadian, a board member of 'Zagros green movement' environmental group.
Charcoal disease outbreak has started some 7 years ago and has turned to a major outbreak in the forest, ISNA quoted him as saying on Saturday.
Transient measures were adopted by the environment officials to preserve the infected trees but tight budget and the fact that fighting this outbreak was not their first priority led to abandoning the combat against the disease, he added.
Sajjadian went on to say that there are some chemical treatments to this disease, however, they should be implemented with extra research and care so to not affect other fauna and flora of the region.
The disease is caused by biscogniaxia mediteranea. The leaves of infected trees turn brown and gradually, dark viscous exudation appears on the trunk. And in the winter of the next year fungal growth induces a typical charcoal-black surface on diseased branches and trunks which ultimately leads to the death of the tree.
Although it's a fungal disease, the main culprit for this outbreak seems to be drought and sand and dust storms.
As Iranian phytopathologist Mansoure Mirabolfathi notes in a scientific paper, the long lasting drought in the region combined with sand and dust storms has reduced the photosynthesis of the forest trees and making them more vulnerable to the disease.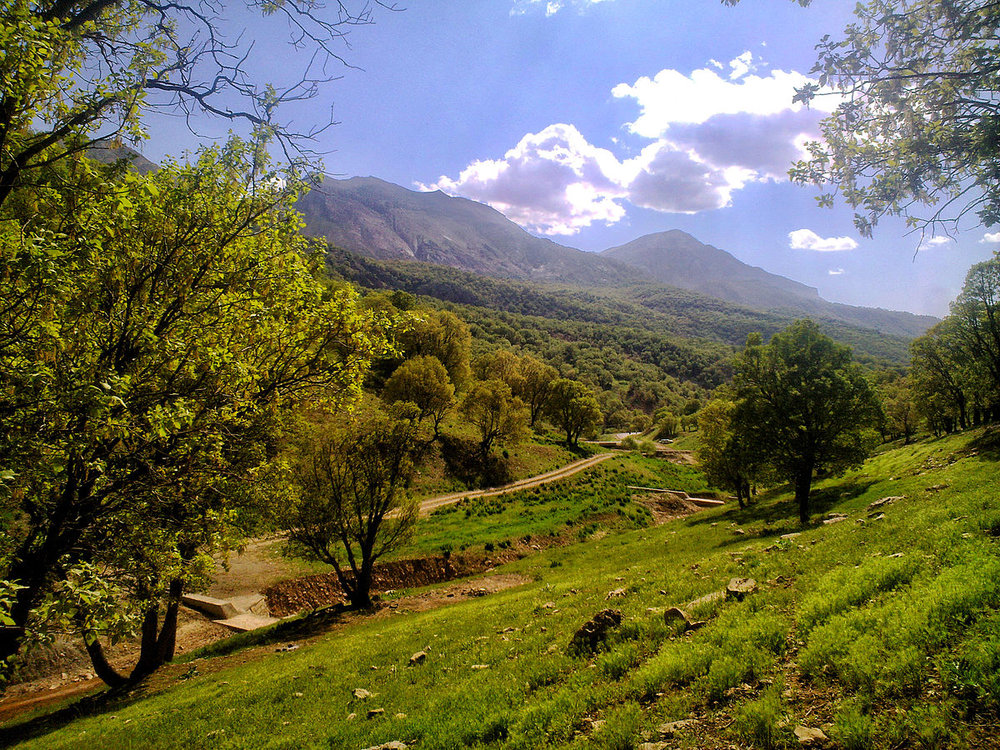 Challenge #2: illegal logging
Illegal logging can be regarded as one the main causes of deforestation in the world and in Iran.
A shocking report was broadcasted on TV on Friday night which showed the illegal logging activities in Zagros oak forests in Fars Province and the unbelievable low price that these old precious timbers are being sold at.
The report highlights the lack of manpower for preserving the forest against offenders.
Offenders were cutting trees during night and attacked the reporter and his team, injuring one person.
Equipped with guns and accompanied with rangers, they again went to the forest the next night; this time with the aim of arresting the offenders.
Two offenders were arrested. One of them said that he had cut some 50 trees that night.
"We first thought that offenders perform individually but later found out that they are professional groups," said Mehrzad Boustani, the director of Fars province's natural resources organization.
The fine for cutting each oak tree is 4 million rials (nearly $80) while the value of each tree is estimated to be 20 million rials (nearly $400), the report highlights.
The oak timbers are generally converted to charcoal. Some 2,000 charcoal kilns are active in the province making 1.5 tons of charcoal from each 10 tons of oak timber.
Generally, it takes 10 years for one centimeter growth of the oak tree diameter. And some of the trees in this forest are more than 400 years old.
Iran's oak forests need special attention and detailed plans for preservation. Raising public awareness about the importance of this forests and their effects on the ecosystem and humans, imposing heavier penalties for offenders, dedicating appropriate budget and carrying out extensive researches with the aim of preserving these rather neglected forests should be taken into account before it is too late.
MAH/MQ/MG