Iran, China ink MOU on establishing petrochemical park in Iran
April 25, 2018 - 19:6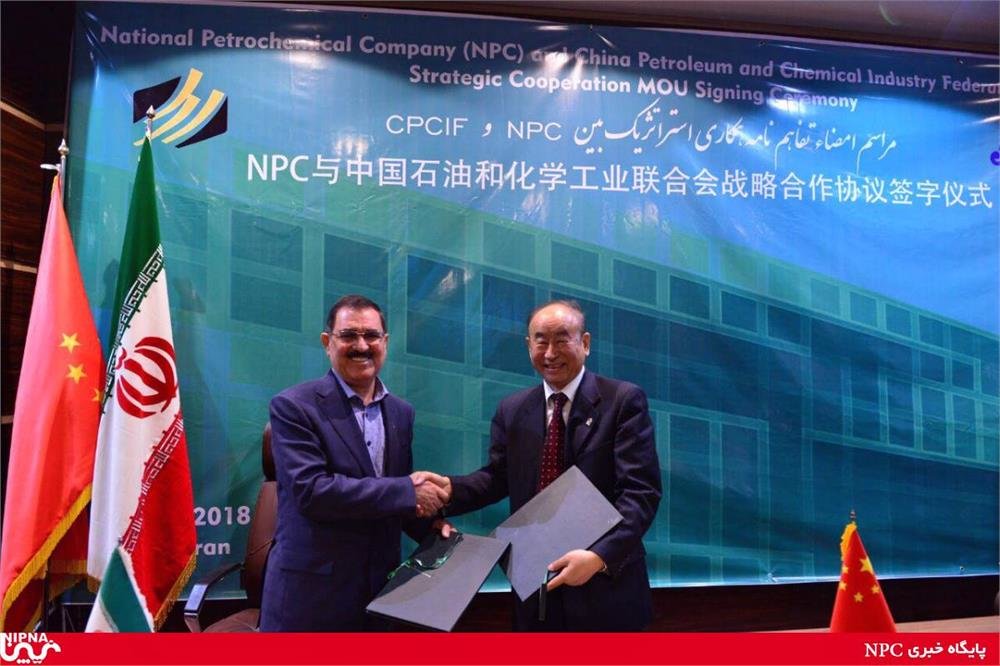 TEHRAN – Iran's National Petrochemical Company (NPC) and China Petroleum and Chemical Industry Federation (CPCIF) signed a memorandum of understanding (MOU) for strategic cooperation, ILNA news agency reported.
Based on the MOU which was signed by NPC's Managing Director Reza Norouz-zadeh and CPCIF's Chairman Li Shousheng in Tehran on Monday, the two sides agreed on constructing a petrochemical park in Iran.
According to NPC's Investment Director Hossein Alimorad, this MOU paves the way for further expansion of cooperation between the two countries' petrochemical sectors.
"The location of the new petro-park will be determined after precise surveys and the output product types will also be determined by NPC based on the location and its conditions," Alimorad said.
EF/MA
PHOTO: NPC's Managing Director Reza Norouz-zadeh (L) shaking hand with CPCIF's Chairman Li Shousheng at the MOU signing ceremony in Tehran on Monday