Iran, Russia, Turkey meet to revive Astana talks after U.S. raid on Syria
April 28, 2018 - 14:57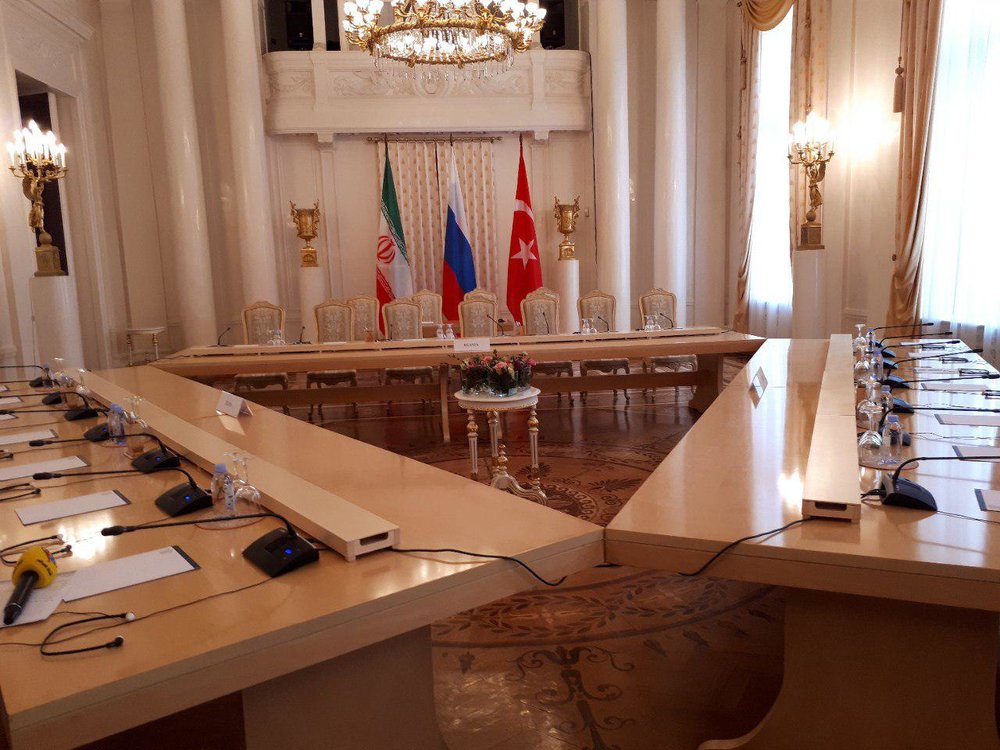 MOSCOW – The foreign ministers of Iran, Russia and Turkey met in Moscow on Saturday to revive talks between the Syrian government and opposition groups.
The meeting comes days after the U.S.-led attacks on Syria, a move which Iranian Foreign Minister Mohammad Javad Zarif said have made the situation more complicated in the country.
"The recent developments in Syria, especially the U.S. and its Western allies' military actions in Syria, have worsened the situation and have made it difficult to reach a political solution. So, it was necessary for the three countries [Russia, Iran and Turkey] as the initiators of the Astana talks to hold meeting once again here [Moscow] to exchange views on how to continue the process of the Astana and Sochi talks," Zarif told reporters upon his arrival in Moscow.
Zarif reiterated Iran's long-held policy that dialogue is the only way to settle the long-running conflict in Syria.
"The Astana process is the only viable way that can help take practical action (to tackle the crisis) in Syria," Zarif noted.
Iran, Turkey and Russia, as the guarantors of the Syria ceasefire, have held talks at the level of experts, deputy foreign ministers, foreign ministers and also presidents on Syria over the past eighteen months.
"In this meeting we will discuss the need for continuation of dialogue to reach a political solution; we will also stress our opposition against any action that harms Syria's territorial integrity," Zarif explained.
NA/PA