By Mohammad Ghaderi  
Military solution will only prolong Syria crisis: Zarif
April 28, 2018 - 18:54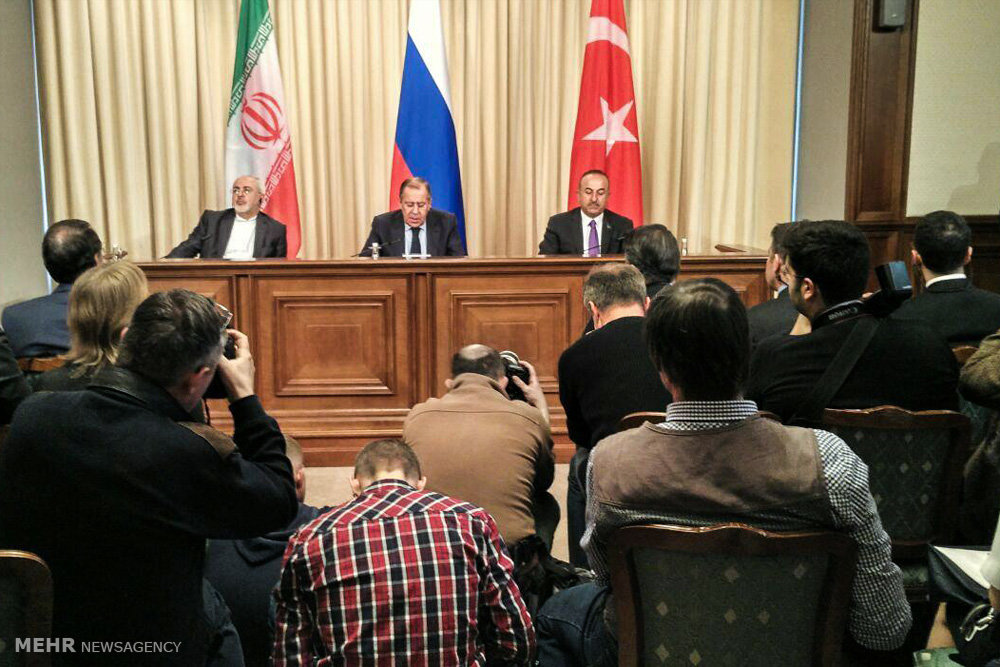 MOSCOW – Iran's Foreign Minister Mohammad Javad Zarif has said that insisting on a military solution to the ongoing Syrian conflict will only make it linger on further.
Speaking in a trilateral meeting on the Syrian situation with his Russian and Turkish counterparts in Moscow on Saturday, the chief Iranian diplomat said the three regional countries have been making efforts to allay tensions and end the misery of the Syrian people.
He underlined the need to follow up on the Astana talks on Syria to settle the seven-year war.
Zarif went on to express pity over how the United States' "tribal war-mongering in Syria" has worsened the situation in Syria.
SP/PA