Iran, Russia FMs talking Syria, nuclear deal
April 28, 2018 - 15:42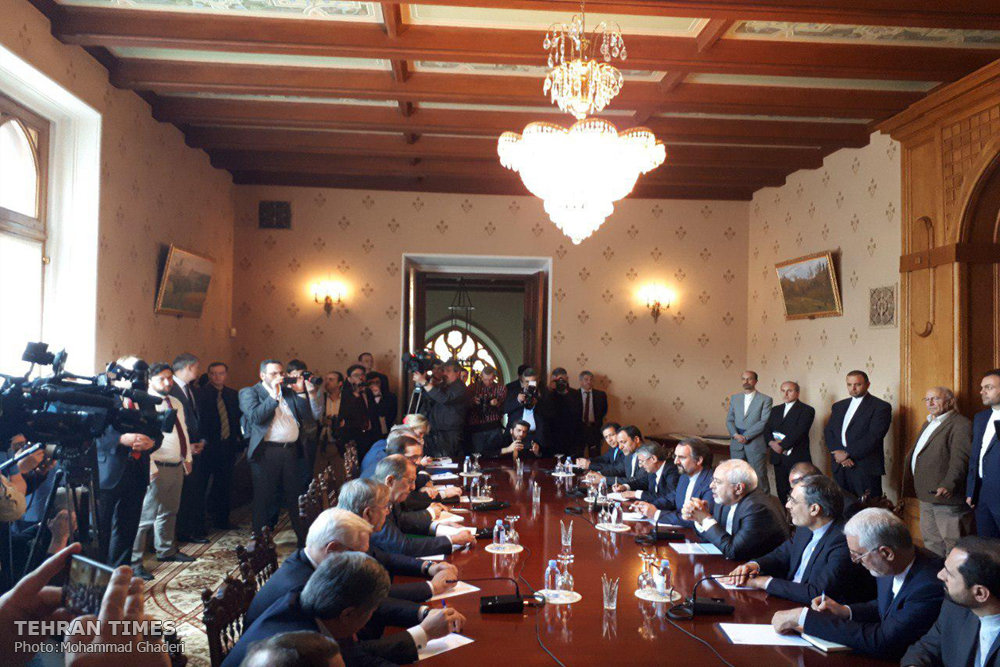 MOSCOW – Iranian Foreign Minister Mohammad Javad Zarif and his Russian counterpart Sergey Lavrov met in Moscow on Saturday to discuss a range of issues, including the Syrian conflict as well as the Iran nuclear deal, officially called the JCPOA.
Meeting in the morning time, Lavrov said he and Zarif would later the day go over the Syrian issue, hoping they would take a significant step to push toward a sustainable peace in the Arab country.
Lavrov said the two sides would thoroughly discuss the prospective developments over the nuclear deal.
Zarif also expressed hope that the Astana and Moscow talks on Syria attended by Iran, Russia, and Turkey would bear positive results.
He also conveyed his gratitude to the Kremlin for backing the justified position of Tehran in the international debate over the JCPOA.
SP/PA