Deadline for halting production of Euro 3 motorcycles extended
April 29, 2018 - 19:36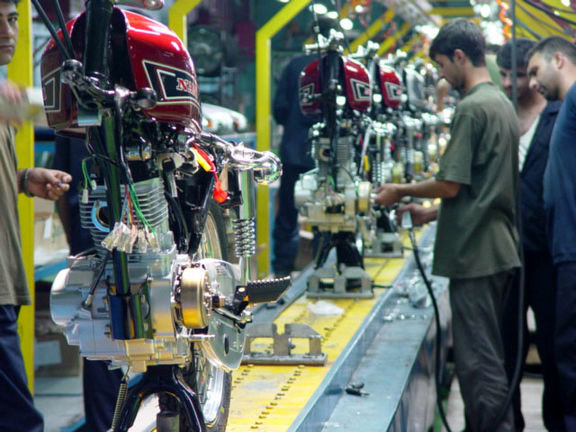 TEHRAN – Lack of required infrastructure both in the production lines and also in testing equipment of the Department of Environment (DOE) led to a 10-month extension of the deadline for stopping manufacturing of Euro 3 motorcycles.
Some 4 years ago, the administration passed a regulation according to which domestic motorcycle manufacturers were required to stop producing motorcycles with Euro 3 standard by the end of the Iranian calendar year 1396 (starting March 21, 2017) and to boost their standard to Euro 4.
Domestic motorcycle manufacturers still do not have the required infrastructure to produce motorcycles with Euro 4 standard, said DOE's deputy director for human environment.
So they requested for extending the deadline and a 10-month period was granted to them, Masud Tajrishi told ISNA on Saturday.
The Department of Environment also needs this period to provide the required equipment for testing new Euro 4 motorcycles, he added.
He went on to say that according to an agreement inked between DOE and the Ministry of Industry, Mining and Trade, 5 percent of all domestically produced motorcycles in current year should be electric.
Earlier in November 2017 Masoud Zandi, head of the national center for air quality and climate change affiliated with the Department of Environment, said that carbureted motorcycles account for more than 19 percent of pollutants in the capital Tehran. "There are around 2 million motorcycles in Tehran and the carbureted ones are causing a great deal of pollution relatively speaking."
MAH/MQ