Iran sold $450m worth of knowledge-based products last year
April 29, 2018 - 19:39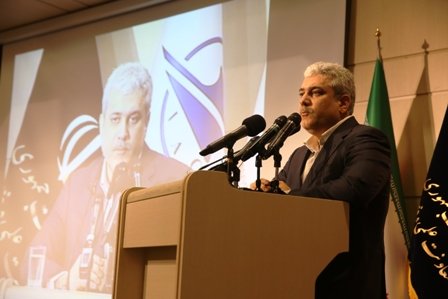 TEHRAN -- Iranian knowledge enterprises exported products valued at 450 million dollars during the past Iranian calendar year which ended on March 20, the vice president for science and technology announced on Saturday.
Sourena Sattari made the announcement on the sidelines of a ceremony arranged to sign an agreement between the Presidential Office for Science and Technology and Iran Airports and Air Navigation Company.
Talking about the achievements of Iranian startups and knowledge enterprises, Sattari said that the Iranian knowledge enterprises, despite being young, have achieved global standards for exporting drugs to Russia and European countries.
"We should consider international standards in the field of knowledge-based products and encourage novel ideas in this field," he suggested.
Highlighting the importance of human resources and entrepreneurs as precious properties of the country, the vice president criticized dependence on oil money.
"Oil-based economy" makes people to think that they can "buy" everything by "money", he lamented.
Sattari, a graduate of the Sharif University of Technology, added, "We cannot buy entrepreneurs and scientists but we should build them."
SB/MQ/PA