Iran: Netanyahu is a Class-C showman
May 7, 2018 - 21:9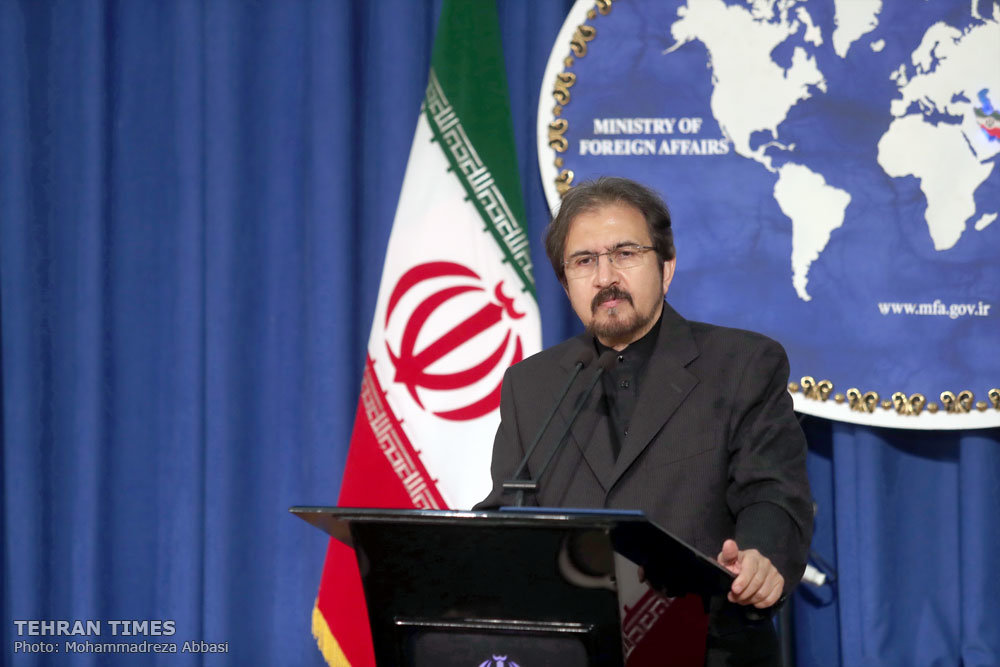 TEHRAN – Tehran has blasted Israeli Prime Minister Benjamin Netanyahu for his new allegations against Iran's nuclear program, describing him as a Class-C showman.
"He is a Class-C showman who should struggle to keep his position as a showman and magician whose personality is well-known to the world's learned community," Foreign Ministry spokesman Bahram Qassemi told a weekly press briefing on Monday, Fars reported.
Netanyahu resorts to every possible means to accuse others in an attempt to divert the public attention from his corruption cases, the spokesman stated.
He also underlined the fact that the International Atomic Energy Agency (IAEA) has in several reports certified Iran's compliance with to its commitments under the nuclear agreement.
The remarks came in response to Netanyahu's earlier televised presentation in which he accused Iran of violating the nuclear pact, also called the JCPOA, claiming that he is in possession of thousands of documents that show Iran has been pursuing a military nuclear capability.
"That is just not an acceptable situation. They're not sitting back idly. They're setting off missiles, which they say are for television purposes. I don't think so," Netanyahu claimed.
Just minutes after Netanyahu's speech, U.S. President Donald renewed his strong criticism of the JCPOA and gave a tacit approval to the Israeli prime minister's rhetoric.
Iranian Foreign Minister Mohammad Javad Zarif blasted Netanyahu for his repeated lies about Iran's nuclear activities, saying he is like the boy who cries wolf.
MH/PA