Rouhani: Muslim world's hatred of U.S. growing more than ever
May 18, 2018 - 17:42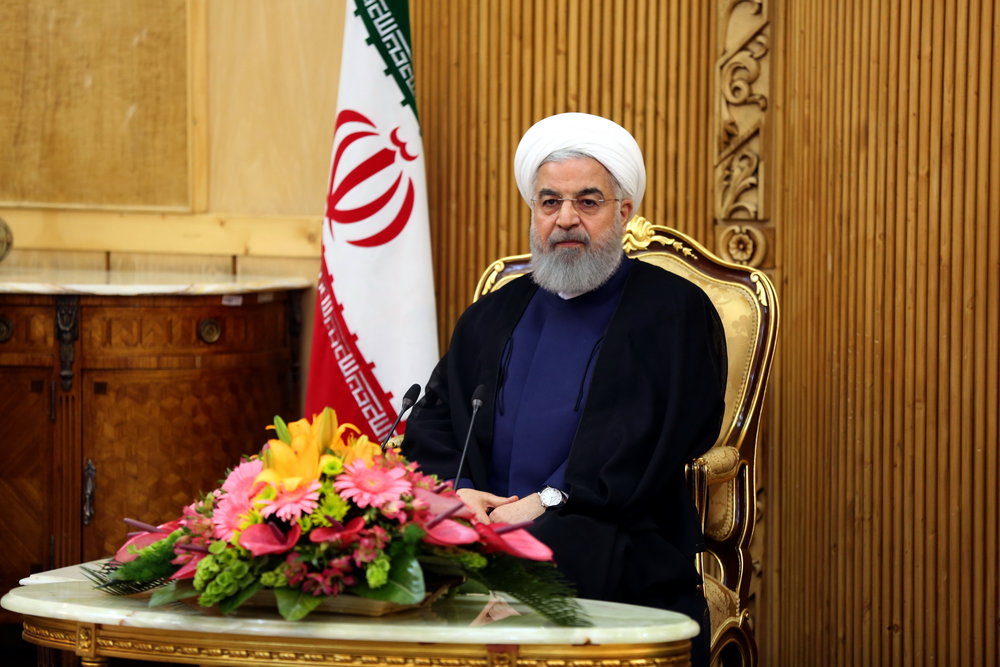 TEHRAN – As Washington has moved its embassy to al-Quds (Jerusalem) President Hassan Rouhani of Iran says the Islamic world's hatred of the United States has increased more than ever before.
Prior to his departure to Istanbul to attend the Organization of Islamic Cooperation emergency meeting on Palestine on Friday, Rouhani said that relocation of the U.S. embassy from Tel Aviv to al-Quds was "illegal" and against international law.
He said that the OIC emergency meeting is aimed at studying "illegal and catastrophic relocation of the U.S. embassy to al-Quds" and "brutal killing of the Palestinian people by the Zionist regime".
"Today, the heavy responsibility of defending the Palestinian nation, noble Quds and the Islamic values is upon the shoulders of all the Muslims especially the officials of the Islamic world," he said.
U.S. relocated its embassy in Tel Aviv to al-Quds (Jerusalem) on Monday. Israeli snipers shot dead 62 Palestinians and wounded thousands who protested the relocation. Donald Trump's decision to move the U.S. embassy from Tel Aviv to al-Quds has been blamed for the bloodshed.
Among the dead were eight children, including eight-month-old Laila Anwar Ghandour. The health ministry said the baby was asphyxiated by tear gas, CNN reported.
There has been widespread international condemnation of Monday's violence and the UN Security Council met Tuesday in response.
The U.S. move in relocating embassy happened a day before the anniversary of the forcible Israeli eviction of hundreds of thousands of Palestinians from their homeland in 1948 known as Nakba Day, meaning Day of the Catastrophe.
NA/PA