Diplomat: Backing anti-Iran sanctions will harm Islamic world solidarity
March 3, 2019 - 20:25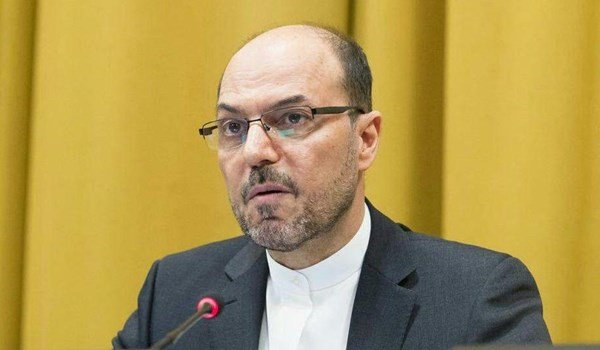 TEHRAN – Addressing the OIC Council of Foreign Ministers in Abu Dhabi, a senior Iranian diplomat said supporting the United States' anti-Iran sanctions breaches solidarity among Muslims, IRNA reported on Sunday.
Gholam-Hossein Dehqani, deputy foreign minister for legal and international affairs, said the Organization of Islamic Cooperation (OIC) was initially established to promote solidarity among Islamic countries.
The entire world have denounced Donald Trump's sanctions against Iran. Only the two Muslim states of Saudi Arabia and the United Arab Emirates along with Israel have backed the U.S. withdrawal from the 2015 nuclear deal and reimposition of sanctions against Iran.
The Iranian diplomat also stressed the central role of the Palestinian issue, saying it should be a priority of the OIC.
Dehqani said the organization should not let any new development distract the attention of the Islamic world from its most important and enduring issue which is Palestine.
According to ISNA, Dehqani aso described the relocation of U.S. embassy from Tel-Aviv to al-Quds as part of U.S. conspiracy under the title of "Deal of the Century".
On December 6, 2017, U.S. President Donald Trump ordered relocation of the U.S. diplomatic mission from Tel Aviv to al-Quds.
Dehqani regretted that certain OIC member states spared no effort to distract the organization's attention from the rights of the Palestinian people to other irrelevant issues.
He also said that terrorism and extremism have been defeated in many cases, noting that Iran was proud of its role in achieving this goal.
However, he warned, the anti-human Takfiri ideology is still alive and is busy poisoning youths' minds all over the Islamic world.
Dehqani also regretted that some member states are using the OIC as an instrument to serve their own foreign policy, rather than treating it as an independent international body.
Such acts will result in undermining the OIC's credibility, Dehqani underlined.
SP/PA