Iranian women's games should be broadcasted from Iran's TV: Ebtekar
May 21, 2018 - 21:17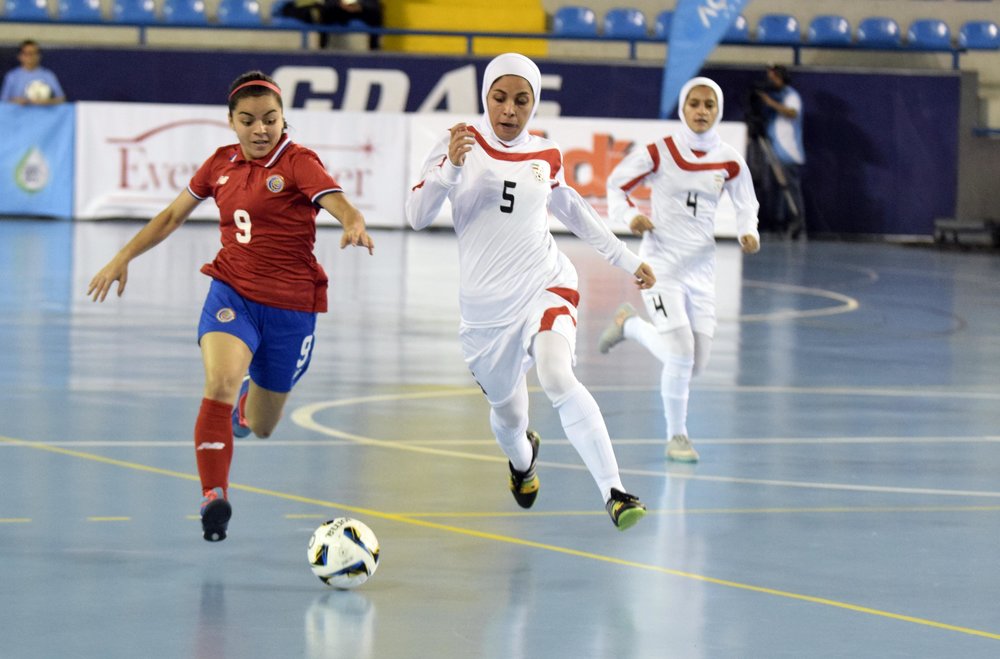 TEHRAN – Iranian women's sport tournaments, like men's events, should be broadcasted, Masoumeh Ebtekar, vice president for women's and family affairs, said, as the final match of the Asian Football Confederation Women's Futsal Championships between Iran and Japan on May 12 was not broadcasted live on the Iranian TV.
This issue raised the criticism of many sportsmen and sportswomen, government officials and MPs.
There has been some negotiations with IRIB Managing Director Abdol-Ali Ali-Asgari in order to come up with strategies to show women's games in national media, IRNA quoted Ebtekar as saying.
Once a woman brings honor to her country, it should be aired in the national media, Ebtekar believes.
Islamic Republic of Iran confirmed their status as the queens of Asian futsal, producing a dazzling five-goal second half to retain the AFC Women's Futsal Championship with a 5-2 win over Japan.
NM/MQ/MG