By Javad Heirannia
New Silk Road spearhead of China's campaign to become great power on world stage: Bianchi
June 12, 2018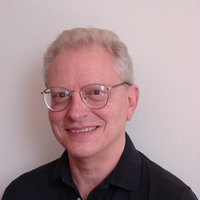 TEHRAN – Robert R. Bianchi, a Professor at the University of Chicago, believes that "The New Silk Road is the spearhead of China's campaign to become a great power on the world stage, but its importance is still poorly understood."
Professor Bianchi, who also teaches at the Shanghai International Studies University (SISU), adds that "There are many beneficiaries of the New Silk Road — China's rulers, elites in a handful of strategically located countries such as Iran, Turkey, and Indonesia, and ordinary people throughout Eurasia, Africa and Latin America — but, because not all benefit equally, there is growing conflict over the distribution of power and resources."
Following is the complete text of the interview:
Q: What will be your forthcoming book and which publisher may publish it?
A: The title is China and the Islamic World: How the New Silk Road Is Transforming Global Politics. It will be published by Oxford University Press in January 2019.
China is building a New Silk Road that runs through the heartland of the Muslim world, promising it will create integrated economies and stronger communications across Eurasia and Africa. While China has the financial and technical resources to accomplish its infrastructure goals, it is sorely unprepared to deal with the social and political demands of the people in the partner countries.
This book addresses how China's leaders and citizens—in their relationships with Pakistan, Turkey, Indonesian, Iran, Nigeria and Egypt—are learning that they have to respect and adjust to the aspirations of ordinary people throughout the Islamic world, not just cater to the narrow band of government and business elites.
In addition, it is becoming increasingly clear that turbulent countries along the New Silk Road are likely to transform Chinese society at least as much as China is changing them. This is a deeply unsettling realization for China's authoritarian rulers who desperately want to monopolize power domestically. The party and state bosses have responded with a contradictory blend of flexibility abroad and rigidity at home—compromising with popular demands in one country after another while refusing to negotiate many of the same issues with their own citizens. Maintaining such a split-minded statecraft will become ever more difficult as people in China and across the New Silk Road share their aspirations and grievances in wider networks.
Q: What is your main question in that book?
A: The book addresses these issues:
• How will China's efforts to build a New Silk Road refashion world politics and how will the consequences ultimately change China itself?
• What are Chinese leaders learning as they try to grapple with popular demands from assertive and highly organized societies throughout the Muslim world?
• Do these changes encourage Chinese citizens to reexamine their relations with the rest of the world and with their own government?
Q: What hypothesis will you use to explore this question?
A: There are many beneficiaries of the New Silk Road — China's rulers, elites in a handful of strategically located countries such as Iran, Turkey, and Indonesia, and ordinary people throughout Eurasia, Africa and Latin America — but, because not all benefit equally, there is growing conflict over the distribution of power and resources.
Q: What is the necessity of writing this book?
A: The New Silk Road is the spearhead of China's campaign to become a great power on the world stage, but its importance is still poorly understood. The unprecedented growth of investment and transcontinental connectivity is unleashing popular aspirations throughout the developing world that are likely to undermine political and economic elites worldwide including the would-be leaders of the transformation in Beijing.