Iran's Kharrazi urges EU to stand up to U.S. pressure
June 21, 2018 - 10:50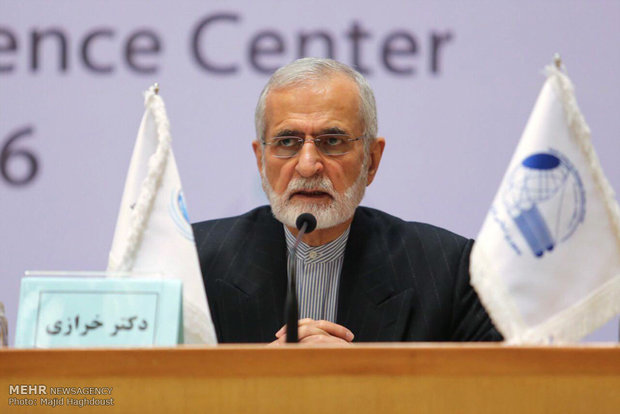 TEHRAN – Former Iranian Foreign Minister Kamal Kharrazi who currently serves as the chairman of the Strategic Council on Foreign Relations has called on European countries to show unity in the face of U.S. pressure and save the Iran nuclear deal, officially called the Joint Comprehensive Plan of Action (JCPOA).
Kharrazi made the remarks after a meeting with Italian Foreign Minister Enzo Moavero Milanesi on Wednesday, as the two sides discussed various issues including the fate of the JCPOA, bilateral ties and regional and international developments.
President Donald Trump announced the U.S. pullout from the JCPOA last month. Iran has warned the remaining parties to the deal that if its economic interests are not guaranteed under the agreement it will remove the cap on its nuclear activities.
"Iran always seeks the European Union's solid guarantees with regard to the JCPOA," Kharrazi said. "We have said that the European Union's mere political positions are not sufficient."
Kharrazi also said as Iran's first and leading trade partner, Italy is making great efforts to abide by the implementation of the JCPOA.
"I hope that Iran and Italy will continue to make every effort to expand and broaden their bilateral relations," added Kharrazi who was Iran's chief diplomat from 1997 to 2005.
Milanesi also said after the meeting that his country supports the JCPOA in the wake of the U.S. withdrawal from the multilateral accord.
He underscored the European Union's firm position on full implementation of the JCPOA, calling the JCPOA an important deal for non-proliferation of nuclear weapons which can guarantee peace and security at regional and international levels.
Kharrazi is also scheduled to meet with high-ranking officials in Vatican, and depart for Spain to confer on a range of bilateral issues with the new Spanish administration.
MH/PA