Tehran-Damascus seriously determined to strengthen banking, customs co-op
June 20, 2018 - 18:11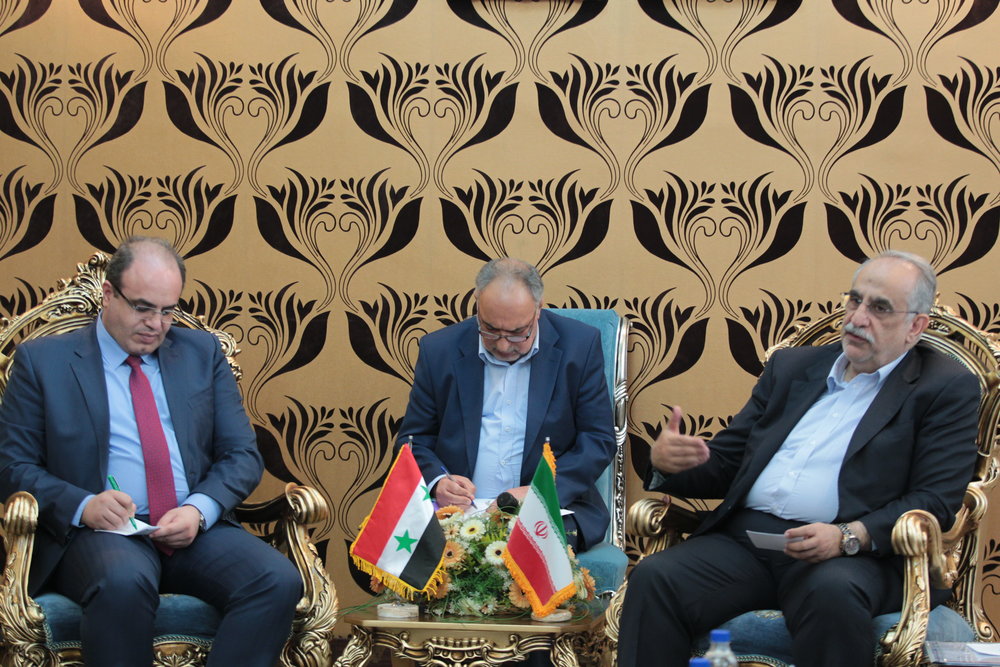 TEHRAN- In a meeting in Tehran on Tuesday, Iranian Finance and Economic Affairs Minister Masoud Karbasian and Syrian Economy and Foreign Trade Minister Mohammad Samer al-Khalil expressed their countries' strong will for the expansion of bilateral economic and trade ties specially in banking and customs sectors.
In the meeting, Karbasian announced his ministry's readiness for economic cooperation with Syria, and Iran's preparedness for rebuilding the war-damaged infrastructures in Syria, Shada news agency reported.
He also said that Iranian Ministry of Finance and Economic Affairs can play significant role in rebuilding and developing roads in Syria.
Iranian engineering companies enjoy high capabilities and are present in the Asian, African and Latin American markets; and they are ready to cooperate in technical and engineering fields with Syria, the minister noted.
Samer al-Khalil, for his part, appreciated support of Iran's government and people to his country and said Iran is prioritized for cooperation in rebuilding the parts destroyed by war in Syria.
Referring to the existence of many economic fields for cooperation between the two countries specially in the field of customs, the Syrian minister called for presence of Iran in Syria's free economic zone.
MA/MA
PHOTO: Iranian Finance and Economic Affairs Minister Masoud Karbasian (R) and Syrian Economy and Foreign Trade Minister Mohammad Samer al-Khalil (L) met in Tehran on Tuesday