Iran down Bulgaria in Volleyball Nations League
June 23, 2018 - 21:34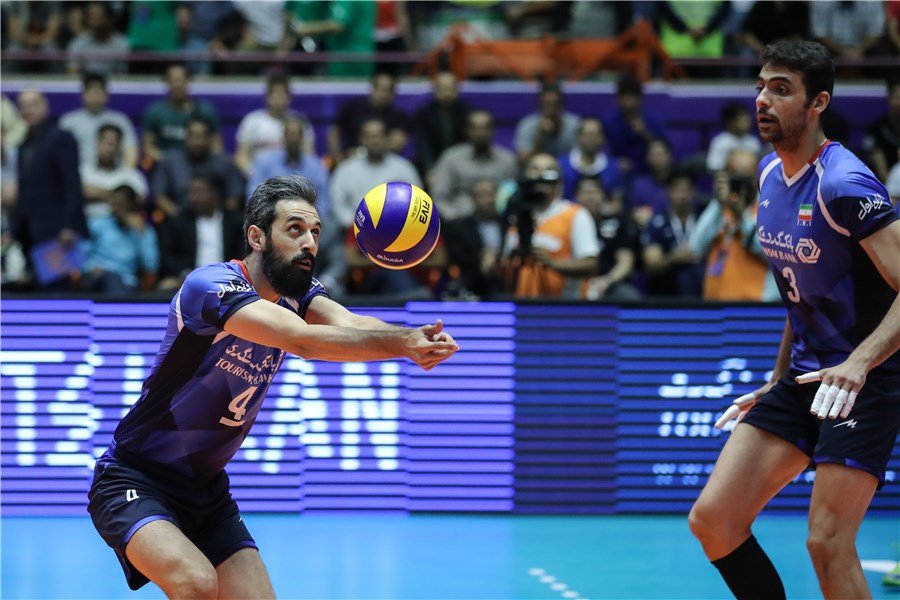 Saber Kazemi served up a treat and sent the home fans wild to help Iran secure another VNL win and send Bulgaria crashing 3-1 (25-22 25-15 23-25 25-14).
Kazemi hit four aces in his total of 14 points and with Saman Faezi and Morteza Sharifi hitting 16 a piece, the Iranians had enough healthy contributions from all over the court to shoot down a Bulgarian side who came through a physically testing five set match with Germany on Friday.
This deserved victory in front of the fanatical supporters means Igor Kolakovic's side go into their final game against Germany tomorrow with a 6-8 record in the VNL.
Another triumph could see them finish in the top half of the table, a decent return for a side who were pitted against some of the best volleyball sides on the planet but have won plenty of plaudits with some courageous displays.
"We thought it would be harder but we did really well and controlled the game , "admitted middle blocker Ali Shafiei who finished with nine points. "We are very happy."
Bulgaria were flattened in the second and fourth sets but showed signs of their quality in a dramatic comeback in the third.
Rozalin Penchev finished with 16 points while Nikolay Uchikov scored 13 but it wasn't enough.
The Iranian's power game - they finished with 53 -46 in the spike count while they also out-blocked and out-served the Europeans who now have a record of 5-9 going into the final day of action ahead of the finals in Lille at the start of July.
Fired up by the pumping home atmosphere, Iran raced out of the blocks and stormed ahead 10-3 and although Bulgaria staged a creditable comeback with the score at 24-21, the writing was on the wall for Konstantino Plamen's team.
Kazemi saw one spike blocked at the net but it was left to the excellent Faezi to seal with the deal with his sixth point of the set.
You could see the confidence surging through the Iranian ranks and not before long, they had 10 set points in the bag and although the first was saved, a wild serve from Uchikov saw Kolakovic's men slump 2-0 down and on their way to another straight-sets defeat.
Credit to the Bulgarians though. Penchev was able to galvanize the team in a razor-tight third set which could have gone either way with the scores locked at 22-22.
Valentin Bratoev served long and Iran were suddenly 23-22 ahead but it was left to Penchev to fire home the winner and give the Bulgarians the set their display deserved.
It was Iran though who put their foot on the gas in the fourth and it was fitting that a Kazemi ace , his third of the game, sealed a win which sent their devoted fans home very happy.