No one killed in Khorramshahr water protests, Iran says
July 1, 2018 - 18:0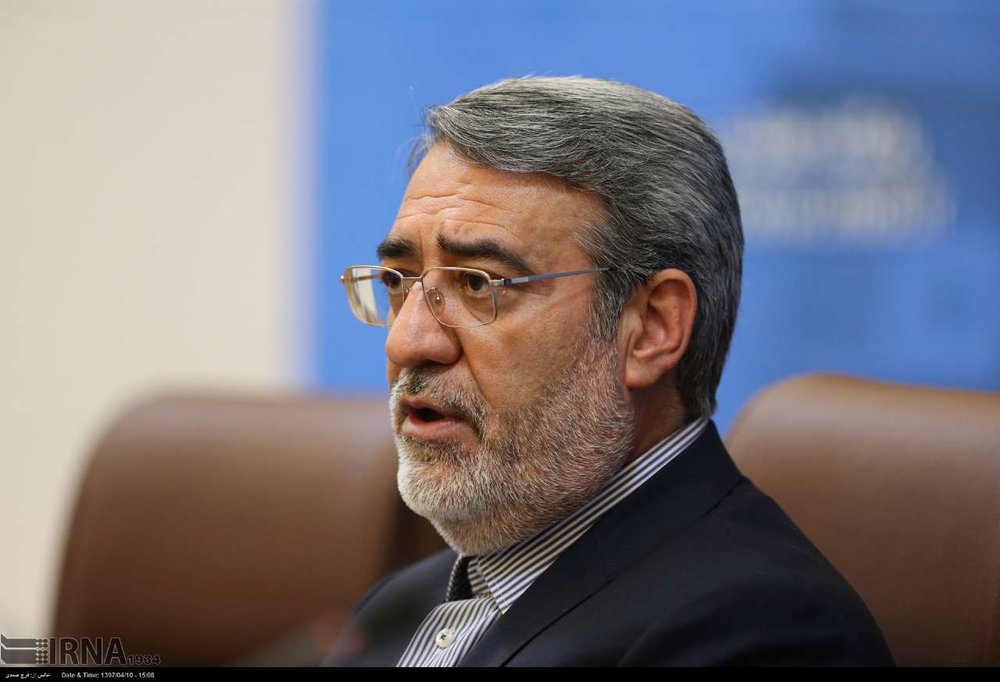 TEHRAN - Iranian Interior Minister Abdolreza Rahmani Fazli on Sunday refuted claims that no one had been killed in protests in the southwestern city of Khorramshahr on Saturday.
"No one was killed. There was shooting, but one person was injured who was taken to hospital," he told a press conference.
Protests broke out in Khorramshahr due to shortage of clean water. It was rumored that one of the protesters had been shot dead. According to official news agency, IRNA, the demonstrators, carrying empty plastic water containers, started their protest at 11 a.m., chanting slogans against the authorities responsible for the shortage of potable water in the port city.
"We do not need inefficient managers," and "Get lost, governor" the demonstrators chanted.
Rahmani Fazli said, "Police forces have duties and if they refrain to fulfill their duties, security will be harmed. We are making efforts to end these protests as soon as possible through the police forces' self-restraint and cooperation of the (relevant) officials."
He also said, "Security is the priority. The main duty of the Interior Ministry is establishing security. There are people who get too excited during the protests and there are people who abuse the situation and take actions which harm security."
Deputy Interior Minister Hossein Zolfaghari told reporters on the sidelines of the press conference that one protester and ten police forces were injured in the skirmishes.
"An armed person was among the protesters who has not been identified yet," Zolfaghari added.
NA/PA