IRGC Quds Force chief thanks Rouhani for oil threat
July 4, 2018 - 22:2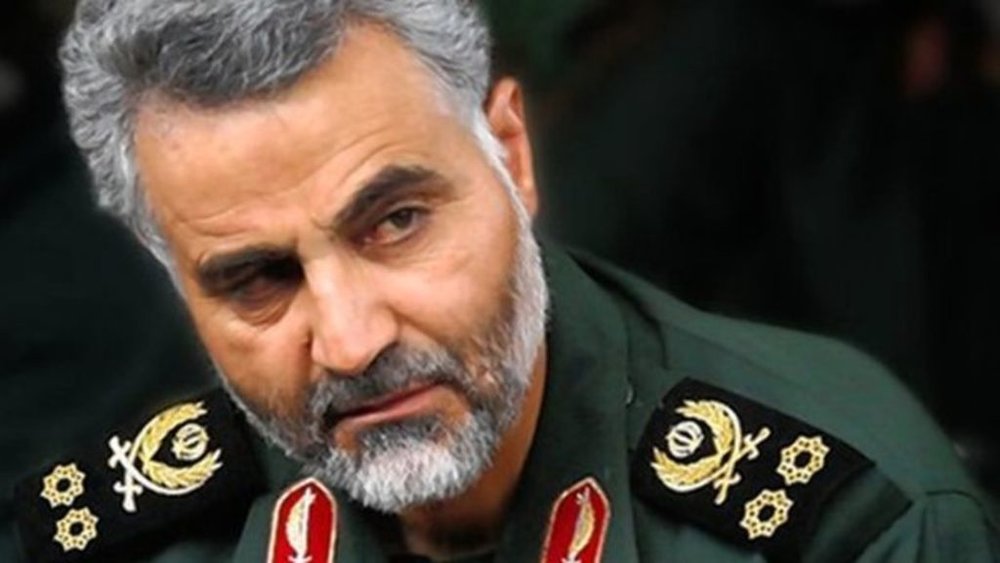 TEHRAN – Qassem Soleimani, the commander of the IRGC Quds Force, has thanked President Hassan Rouhani for responding strongly to a U.S. plan aimed at reducing Iran's oil sales.
Rouhani, who was on a trip of Switzerland on Tuesday, threatened that if Iran would not be able to export oil then no country in the Persian Gulf region can do so.
The threat by Rouhani came a few days after the U.S. gave Iranian oil customers a November deadline to stop their purchases.
"Cutting Iran's oil would mean cutting the region's oil," Rouhani threatened on Monday, adding, "It would be meaningless that Iran cannot export its oil while others in the region can. Do this if you can and see its consequences!"
In his Tuesday letter to Rouhani, General Soleimani praised the Iranian president for his tough response to the threats and said, "This is the Dr. Rouhani we used to know and the one he should be."
In his remarks, Rouhani also asserted that "we told all our foreign parties that if they speak to the Iranian nation with the language of logic and respect, then we can get problems solved... and that threats, pressure and humiliation will never work against the people of Iran."
SP/PA