Discover enigmatic Katale-Khor in western Iran
July 8, 2018 - 11:13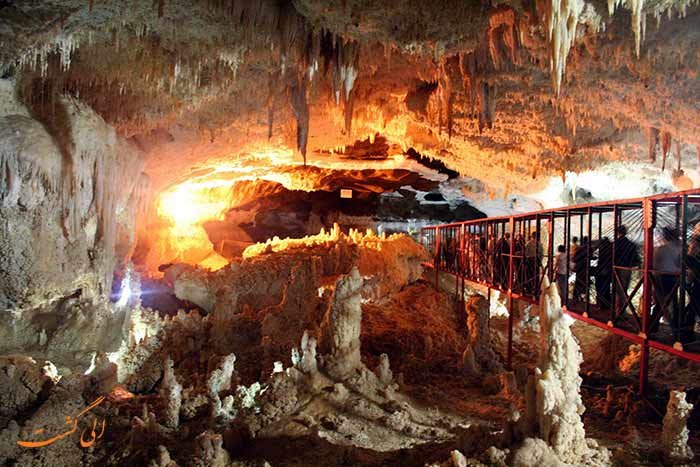 TEHRAN - Exploring a cave may not be on the "to-do list" of travelers in Iran, but once they hear about astonishing caves that the country offers its visitors, they may quickly have a change of heart.
Karaftu, Ali-Sadr and Quri Qaleh, and Katale-Khor are amongst the most visited caves, the latter is situated some 150km south of Zanjan, off a road that connects Soltaniyeh to Hamedan.
Katale-Khor (that literary means "Mountain of Sun") is estimated to date from tens of million years ago. It features millions of lime stalactites and stalagmites.
The cave interiors embrace huge hallways and corridors, which are impressively lit by flashlights.
Some three-seventh of the prolonged cave have been explored so far. A length of about 3km of the cave is open to the public while a 4km-route is accessible to experienced cavers and researchers.
Iran is geologically a part of the Alpine-Himalayan organic belt.
According to Britannica Encyclopedia, the enigmatic evidence of human presence on the Iranian plateau is as early as Lower Paleolithic times.
The first well-documented evidence of human habitation is in deposits from several excavated cave and rock-shelter sites, located mainly in the Zagros Mountains of western Iran and dated to Middle Paleolithic or Mousterian times (c. 100,000 BC).
PHOTO: A view of Katale-Khor cave in western Iran
AFM/MG