Restoration work completed on Amir Kabir house
July 8, 2018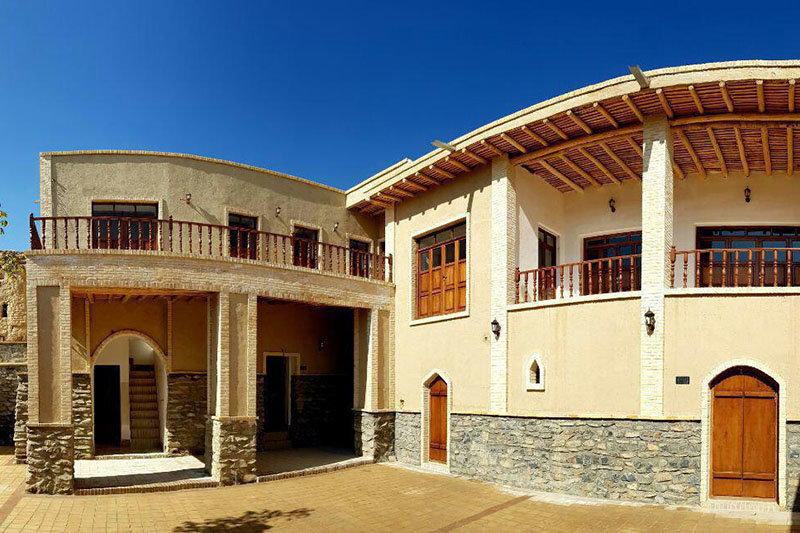 TEHRAN - A team of experts and restorers has completed work on parental home of Amir Kabir, an iconic political figure in the Iranian history, IRNA reported.
Mirza Taghi Khan Farahani (1807-1852), who gained his nickname 'Amir Kabir' from his noticeable administrative, cultural, and economic reforms, served as the prime minister under Naser al-Din Shah (r. 1848–1896).
"A repair-and-restore project came to an end on the historical house of Mirza Taghi Khan Farahani that is located in Hazaveh village near Arak [the capital of Markazi province]," said Seyyed Mohammad Hosseini, the provincial tourism chief.
"The parental home and birthplace of Amir Kabir was almost forgotten and on the verge of destruction but finally restored in a course of two years… and despite of all restrictions."
The ceilings, plasterwork of interior and exterior walls, windows and doors were renovated in accordance with original patterns. The project also included revitalizing of an aqueduct, landscaping designs and flooring in both internal and external spaces.
Some 5.8 billion rials (about $140,000) was channeled to the project, the official added.
PHOTO: A view of the fully-restored Amir Kabir house in central Iran
AFM/MG