Iran's population to reach 100m in 3 decades: official
July 11, 2018 - 21:0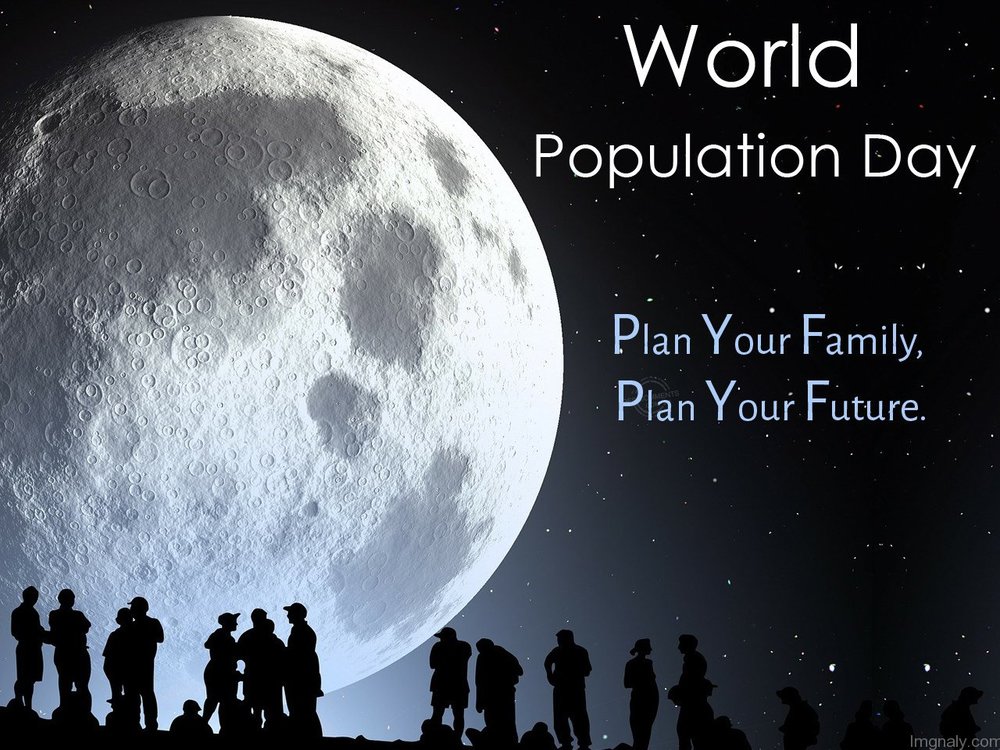 TEHRAN – The population of Iran will exceed 100 million over the next three decades, an official with National Organization for Civil Registration has said.
Mohammad Baqer Abbasi made the remarks on the occasion of World Population Day 2018 with a theme of "Family planning is a human right," ISNA reported on Wednesday.
Celebrated on July 11, World Population Day seeks to focus attention on the urgency and importance of population issues, which was established by the then-Governing Council of the United Nations Development Program in 1989. This year marks the 50th anniversary of the 1968 International Conference on Human Rights, where family planning was, for the first time, globally affirmed to be a human right.
Abbasi explained that the issue of Iran's population in the 21st century has been a public concern, as the population of Iran at the beginning of the century stood at 10 million or below, but the extreme increase made the population reach 80 million at the end of the century.
Fertility rate (the average number of children a mother produces during her fertility period) in (13)90s (2011 and after that) has reached 1.8 which is less than the replacement level, he noted.
"Replacement level fertility" is the total fertility rate—the average number of children born per woman—at which a population replaces itself from one generation to the next, without migration. This rate is roughly 2.1 children per woman for most countries, although it may modestly vary with mortality rates. The rate refers to the total fertility rate that will result in a stable population without it increasing or decreasing.
If the country achieves a demographic dividend by having a working age population (aged 15 to 64) of 70 percent, it could create the economic, social, and cultural motives needed to have larger families, he stated.
Demographic dividend refers to the growth in an economy that is the resultant effect of a change in the age structure of a country's population.
Over 3 children on average
According to the statistics compiled by the National Organization for Civil Registration, the total fertility rate for Iranian women living in the country was 2.14 in the Iranian calendar year the Iranian calendar year 1395 (March 2016-March 2017), Abbasi further mentioned.
"In order to make this statistic more accurate, the fertility rate of the married woman should be measured, which indicates a rate of 3.4 in [the Iranian calendar year] 1395," he said, adding, that means, Iranian married women give birth to more than three children on average".
He went on to say that "based on a survey conducted by the Statistical Center of Iran, married young couple's tendency to have children shows a rate of 2.3 on average, which is above the replacement level".
Cities are not age-friendly yet
Elsewhere in his remarks, Abbasi noted that "even if fertility rate increases, the number of elderly will not reduce in the coming years, only their proportion to the total population may reduce."
The fact is that our cities have not yet obtained the core features of an age-friendly city, while age-friendly environment is a serious concern in the world, he added.
It is also important to prepare plans for the elderly financial issues, in other words, citizens must be sure of having a proper life as an elderly, he also said.
An age-friendly city encourages active ageing by optimizing opportunities for health, participation and security in order to enhance quality of life as people age. In practical terms, an age-friendly city adapts its structures and services to be accessible to and inclusive of older people with varying needs and capacities.
Birth rate decreasing for last two years
According to Index mundi website, currently, average birth rate in Iran is 17.9 per 1000 of a population yearly.
Looking into the figures and numbers pertaining to birth rate, the rate has decreased over the past 2 years. From 2016 to 2018 the rate has declined from 19.8 to 17.9 per 1000 population yearly, Abbasi further noted.
28% of births in first two years of marriage
Iranian woman give birth to their first born at the first two years of marriage, Abbasi stated.
He went on to say that in the Iranian calendar year 1396 (March 2017-March 2018), some 146,000 babies were born a year or less after their parents' marriage, which constitute 10 percent. While some 18 percent of births occurred up to two years after the date of the marriage.
FB/MQ/MG