Tehran to host intl. congress on ICT-Tech in mid-Aug.
July 18, 2018 - 9:46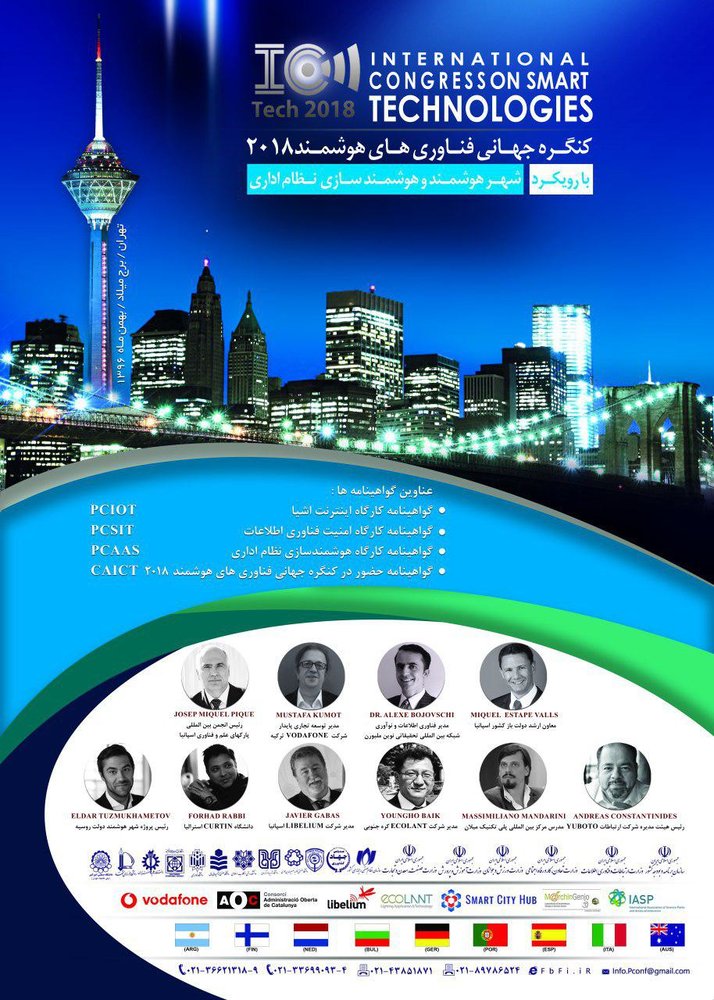 TEHRAN -- The international congress on smart technology (IC-Tech 2018) will be held on August 14 and 15 in Tehran.
IC-Tech 2018 aims to explore technological achievements of researchers about information technology, introduce national and international IT innovations, exchange comments and new ideas, and exchange information between professors and industry managers in the field of information technology.
E-commerce, information technology security, computer networks, educational technology (e-learning), artificial intelligence, information systems, and information and communication technology in the industry are some of the themes of the event.
Foreign experts including Elder Tuzmukhametov from Russia, Forhad Rabbi from Australia, Javier Gabas, Miquel Estapé Valls and Josep Miquel Pique from Spain will make speech during the event.
Youngho Baik from South Korea, Massimiliano Mandanrini from Italy, Andreas Constantinides from Greece, Mustafa Kumot from Turkey, and Alex Bojovschi from Melbourne are also amongst speakers.
SB/MQ/MG
END