Pro-reform Hope faction backs Rouhani's strong warning against Trump
Rouhani praises Hope faction's supports
July 23, 2018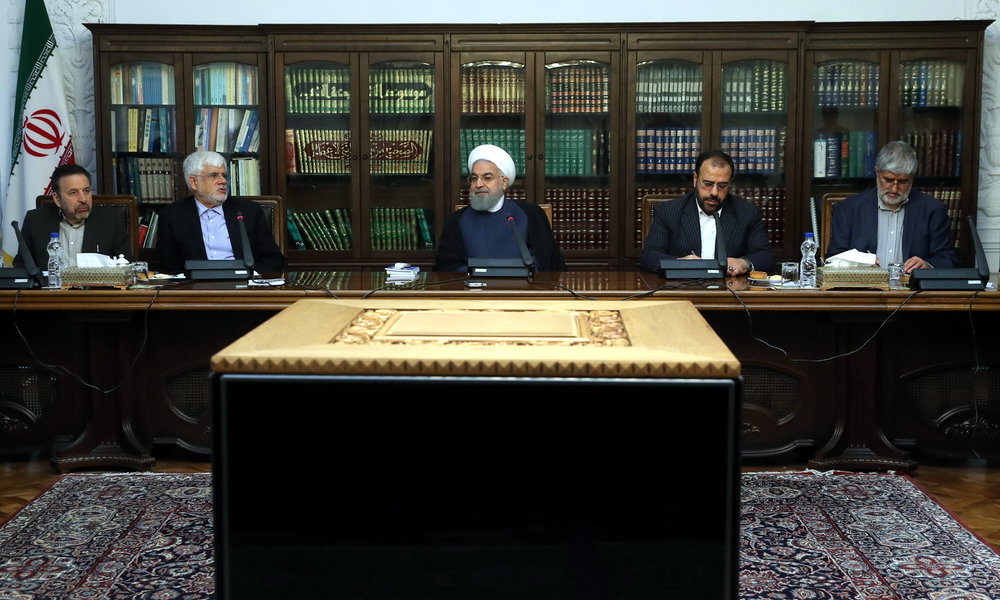 TEHRAN – President Hassan Rouhani on Monday praised support for his government by the pro-reform Hope parliamentary faction.
Objectives of the government and the Hope faction, which are in line with solving the people's problems and developing the country, are "very close", Rouhani said during a meeting with members of the Hope presiding board, including Mohammad Reza Aref who contested the 2013 presidential elections but withdrew the race two days before the polls.
"Today, the Iranian nation is facing a new situation which requires more cooperation and solidarity among the officials to overcome the problems and meet the society's needs," Rouhani said in an open reference to the return of the sanctions.
He highlighted the importance of keeping hope on future after the U.S. unilateral withdrawal from the 2015 nuclear deal, known as the Joint Comprehensive Plan of Action.
Aref, the chairman of the Hope faction, said that more coordination and cooperation are needed between the government and parliament to resolve the people's problems.
He also supported Rouhani's remarks at a gathering of Iranian diplomats on Sunday.
Rouhani warned U.S. President Donald Trump about his hostile stance against Iran, saying, "Mr. Trump, do not play with the lion's tail, this would only lead to regret."
U.S. President Donald Trump withdrew unilaterally from the JCPOA on May 8 and ordered restoration sanctions against Iran.
According to the U.S. Treasury, the first batch of sanctions will be snapped back in August and the second one in November. Trump has asked countries to cut their oil imports from Iran by November.
Under the nuclear agreement Iran agreed to put limits on its nuclear activities and accept tough inspections in exchange for termination of economic and financial sanctions. Since the deal went into effect in January 2016 the United Nation's International Atomic Energy Agency has issued regular reports each time confirming that Tehran is fully observing its commitments.

NA/PA