'No water rationing in Tehran thanks to spring rainfalls'
July 26, 2018 - 9:58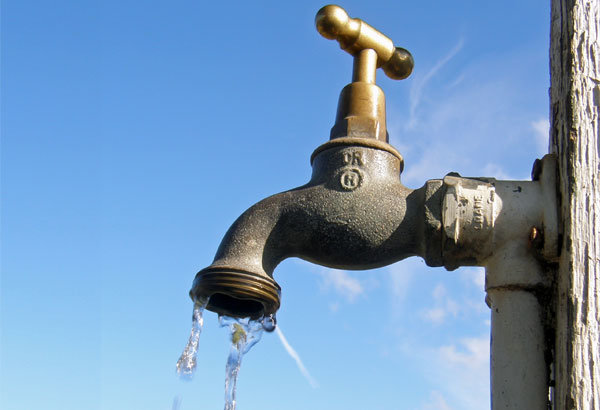 TEHRAN — No water restrictions has been imposed on Tehran this summer thanks to the increase in spring rainfalls, head of Tehran Province Water and Wastewater Company has said.
After Sistan-Baluchestan province, Tehran is the second worst province in water shortage and is in an unfavorable situation due to the tremendous loss of per capita renewable water regarding its population, Mohammadreza Bakhtiari said, Mehr reported on Tuesday.
The average annual precipitation in Iran reaches 251 cubic meters, which is below the international average, he added.
According to Science Matters website given the Earth's surface area, the global average annual precipitation is 990 millimeters.
He also stated that despite the fact that Iran is among the countries with the lowest precipitation level in the world, it holds a high position for high water consumption rate, which means Iran consumes water more than water-rich countries.
Tehran's drinking water is supplied from Karaj, Taleqan, Lar, Latian and Mamloo dams, Bakhtiari said, adding that due to the lack of rainfall this year, these five dams also faced water shortages.
Pointing to the fact that Iran is among the countries which consume the highest amount of water, he noted that water costs 25,000 rials (nearly $0.59) per cubic meter, and citizens only pay a quarter of the price.
Earlier this month Tehran's governor general Mohammad Hossein Moqimi said that currently, every household in Tehran consumes about 250 liters of water per day, which is twice above the international average.
Sadeq Ziaeian director for drought and crisis management department at Iran's Meteorological Organization said in early June that over the past 3 months, Iran got some 70 millimeters of spring rain, which compared to the 55- millimeter long-term average precipitation level in springs has seen a 27 percent increase, ISNA reported.
In a 9-month period (September 23, 2017- June 21, 2018), Tehran is short of rain by 11 percent compared to the long-term average amount of 220 millimeters, and in comparison to last year the city is facing lack of rain by 22 percent, Ziaeian explained.
FB/MQ/MG