By Professor Khawar Qureshi QC, McNair Chambers international lawyers
Iran versus U.S. at the ICJ
August 3, 2018 - 13:20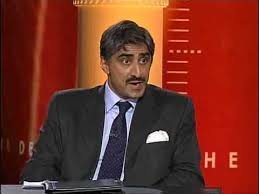 On 16 July 2018 Iran instituted proceedings against the United States of America before the International Court of Justice (the "ICJ") following the decision of the United State to withdraw from the Joint Comprehensive Plan of Action and impose sanctions and restrictive measures targeting Iran and its nationals, and Iranian companies, a step criticized by the other parties to the Plan.
In its application, Iran alleges violations of the 1955 Treaty of Amity, Economic Relations and Consular Rights between Iran and the United States, and asks the Court to (amongst other things) find that the U.S. had breached its obligations under the Treaty, order the U.S. to end the sanctions and its threats to impose further sanctions, and compensate Iran.
Iran further sought provisional measures from the ICJ, on the basis that the U.S. had already started to enforce the re-imposed sanctions and restrictive measures. Provisional measures are generally sought where a party alleges that there is a real risk of irreparable prejudice. In particular, Iran's application for provisional measures included a request that the Court order the U.S. to (within three months) suspend the imposition of the sanctions and restrictive measures, refrain from imposing or threatening additional sanctions, and other measures that might aggravate the dispute; and allow already licensed transactions relating to the sale or leasing of passenger aircraft, parts and equipment to go ahead. Iran also requested that the United States assure Iranian, U.S. and non-U.S. nationals and companies that it will comply with the Order of the Court, and shall cease any and all statements or actions that would dissuade U.S. and non-U.S. persons and entities from engaging or continuing to engage economically with Iran and Iranian nationals or companies.
On 23 July 2018, the President of the ICJ wrote to the U.S. requesting that no steps were taken which would impact any decision of the ICJ on the provisional measures application.
A public hearing on the provisional measures has been scheduled by the ICJ to take place from Monday 27 to Thursday 30 August 2018. Such public hearings are televised live through the ICJ website at www.icj-cij.org/en/ multimedia-index. Typically, requests for provisional measures are addressed swiftly as under the ICJ Rules of Court (Article 74(1)), the Court has to give priority to any request for provisional measures over all other cases. Most recently, in the case of Qatar versus the United Arab Emirates, the ICJ handed down its decision on provisional measures on 23 July 2018 following the filing of a request for provisional measures on 11 June 2018 and public hearings between 27-29 June 2018.
Professor Khawar Qureshi is a QC at Serle Court Chambers and McNair Chambers Qatar.