Unprecedented SDSs hit southeast Iran 19 times
August 17, 2018 - 17:6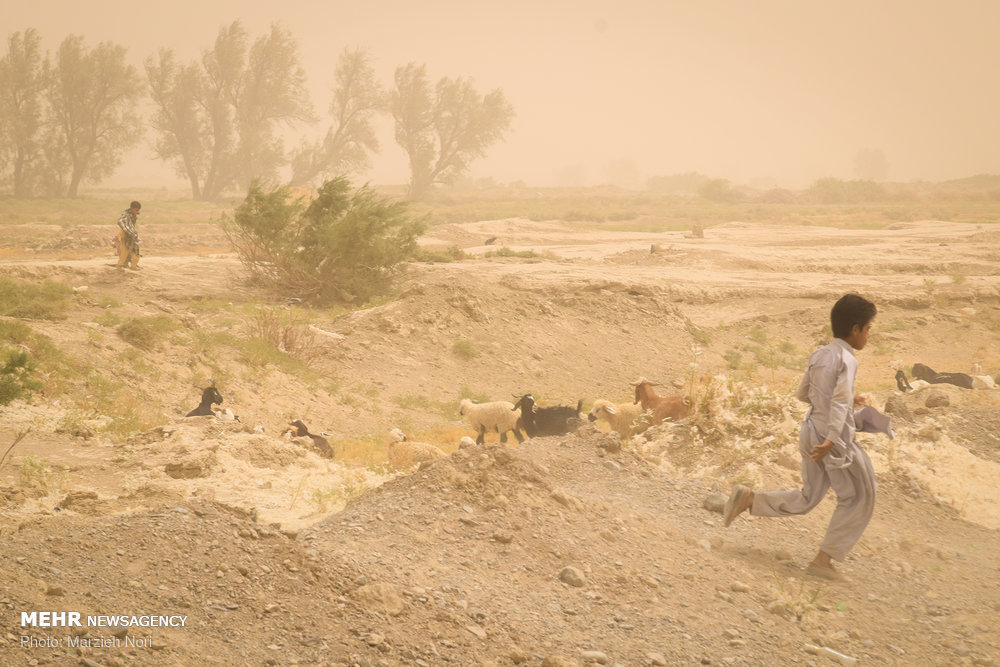 TEHRAN — Strong sand and dust storms (SDSs) with as fast as 100 kilometers per hour speed have stricken the southeastern province of Sistan and Baluchestan for 19 times since the beginning of the current [Iranian calendar] year (March 21), and official with the province's meteorological organization has said.
These storms are unprecedented in past 33 years, Mahmoud Diyanati said, adding that the long-tern data indicate that this year (2018) is the second year the province is being hit with storms with wind speeds more than 100 kilometers per hour compared to the past 55 years.
Moreover, based on long-term averages 100 kilometers per hour winds normally hit the area twice the year, but this year they did struck the region 19 times, Diyanati explained.
In other words 100 kilometers per hour winds increased by 950 percent compared to long-term means, he said, stating that normally such powerful winds blow for 6 days.
For instance sand and dust storms reaching speeds up to 119 kilometers per hour hit the province on August 12 and 13 were unprecedented in past 7 years and were among the fastest winds of the past 55 years, he added.
Over the past few weeks sand and dust storms reaching speeds up to 100 kilometers per hour, and particulate matters (PM) concentration peaking at 60 times above the safe levels, led to the closure of offices in Sistan, southeastern province of Sistan-Baluchestan.
Regarding the high rate of PM concentration causing great discomfort to the people in eastern part of the country, offices and business units have been closed down on August 12-13, in five cities of Sistan including Zabul, Hirmand, Hamoun, Zahak and Nimroz forcing hundreds of people to refer to healthcare centers.
MQ/MG