Iran inaugurates major petchem projects in Assaluyeh
September 4, 2018 - 21:13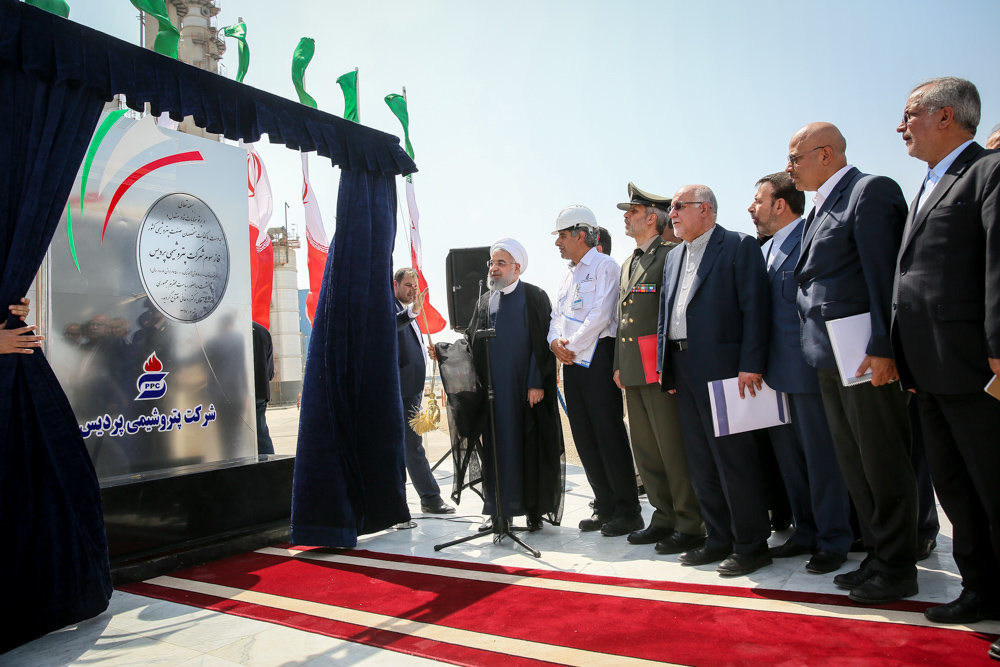 TEHRAN- President Hassan Rouhani on Tuesday officially inaugurated three major petrochemical projects in Assaluyeh petrochemical zone in southwestern Bushehr province, Shana reported.
As reported, these projects will increase Iran's annual capacity of petrochemical production to 65.5 million tons from the current 62 million tons.
The third phase of developing Pardis Petrochemical Company was one of the inaugurated projects which was implemented at the cost of €502 million secured from the income of the first and second phases of the company.
This phase will make Pardis the largest producer of urea and ammonia in the Middle East with an annual production capacity of 5.265 million.
Rouhani also inaugurated Marjan Petrochemical Complex, a producer of methanol, with the annual capacity of 1.65 million tons.
Construction of this complex was started some six years ago and $914 million has been invested for this project, as reported by Tasnim news agency.
The first phase of the power plant of Damavand Petrochemical Company with the capacity of 1,900 MW was the third project inaugurated by the president.
The port city of Assaluyeh is home to a number of petrochemical complexes which receive gas and gas condensate feedstock from the giant South Pars gas field, which Iran shares with Qatar in the Persian Gulf.
The huge offshore field is estimated to contain a significant amount of natural gas, accounting for about eight percent of the world's reserves, and approximately 18 billion barrels of condensate.
MA/PA