Iran paying the price to protect Europe from terrorists: senior MP
September 8, 2018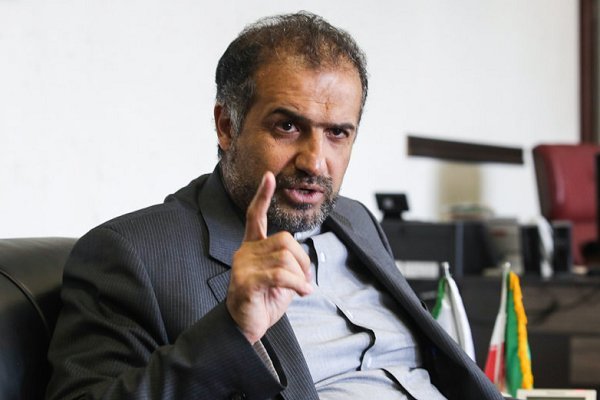 Iranians are fighting and dying in Syrian to protect Europe from potential attackers, the head of a parliamentary delegation from Iran has said.
"Every single one of the terrorists in the region is like a time bomb set to explode when they return to their countries. So far, we have witnessed a few of the consequences," said Kazem Jalali, who is also head of the Iranian Parliament Research center, said in an interview with Euronews published on Friday.
"We are the ones who are paying the price for the protection of Europe."
As the Syrian Army is preparing to remove terrorists from the northwestern province of Idlib, Jalali said it was inevitable that such an assault would lead to civilian casualties.
"A plan should be devised to spare civilians during the Idlib offensive and the attack against the terrorists. But it is wrong to think that civilians won't get harmed at all because some of the terrorists hide among people," he stated.
President Hassan Rouhani met his Russian and Turkish counterparts in Tehran on Friday to discuss a possible offensive against Idlib, the terrorists' last stronghold.
Following their meeting, the three presidents issued a joint statement reaffirming their respective countries' determination to continue cooperation until full eradication of terrorist groups in Syria.
Tehran, Moscow and Ankara are guarantors of the Astana peace process, a track of negotiations which have resulted in the return of a succession of militant bastions to the government fold and movement of civilians to safe zones.
The three presidents have previously held summits in the Russian resort city of Sochi in November 2017 and in the Turkish capital Ankara in April 2018.
At the request of Damascus, Iran has been offering advisory military assistance to the Syrian army. Tehran says it will continue its anti-terror mission as long as the legitimate government in Damascus wants it to do so.
Russia has also been providing air cover to Syrian army operations. It also has military advisors in the war-torn country and runs a number of military bases there.
MH/PA