Iran to track down terrorists anytime, anywhere: military chief
September 23, 2018 - 20:22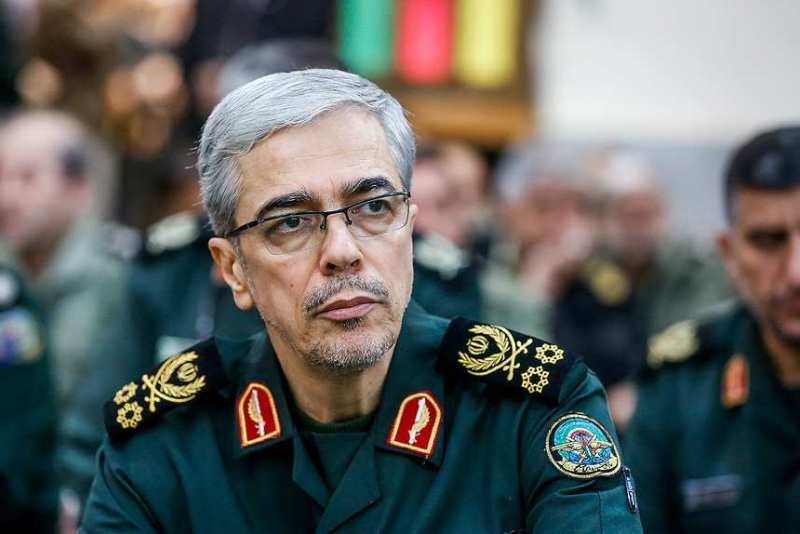 TEHRAN - Armed Forces Chief of Staff Mohammad Hossein Baqeri on Sunday denounced the terrorist attack in Ahvaz, the capital of Khuzestan province, saying Iran will track down the criminals behind the attack anytime and anywhere in the world.
"The armed forces will track down the terrorists more determinedly than ever and will not sit until the despicable phenomenon of terrorism is eradicated," the top general said in a message.
In the terrorist attack on a military parade in Ahvaz, 25 people, including women and children, were killed and more than 50 people injured. Military parades were held in Ahvaz and other cities across Iran on Saturday to mark the war that Saddam Hussein, the ill-fated Iraqi military adventurer, launched against Iran on Sept. 22, 1980.
Pointing to remarks by certain officials in certain regional countries about transferring insecurity from outside to inside Iran, General Baqeri said they must correct their hostile behavior towards the Islamic Republic and apologize to the Iranian people, otherwise the armed forces will give a crushing response to hostilities at "any time and in any place".
"This crime which was in continuation of the hegemonic system and its regional allies' betrayals in the past 40 years will not cause a crack in the Iranian people's will to defend the Islamic Revolution and its causes," he added.

NA/PA