Iran's Araqchi: UN Security Council meeting to isolate U.S. more
September 26, 2018 - 17:44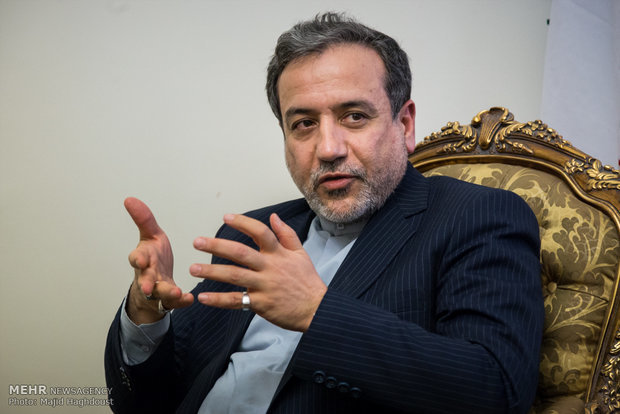 TEHRAN – Iranian Deputy Foreign Minister Abbas Araqchi is of the opinion that the Wednesday's UN Security Council meeting will isolate the U.S. further. 
"I am confident that Wednesday's meeting will proceed against Mr. Trump's wishes, and this will only isolate the U.S. more," Sputnik quoted Araqchi as saying, hours before the beginning of the meeting.
Donald Trump is expected to level new charges against Iran when he chairs the UN Security Council session on the non-proliferation of weapons of mass destruction.
"We have been informed that all European members of [the] Security Council intend to support the nuclear deal and stress the need for remaining committed to its implementation," Araqchi said.
On Tuesday, President Hassan Rouhani stated at the UN General Assembly session that if the U.S. wants to return to the JCPOA and cooperate, it should know that "it would be much easier to return to six months ago than six years back."
Pointing to the president's remarks, Araqchi said the U.S. "should note that if it returns to the JCPOA, this time it will be Iran's turn to set conditions, and one of which is the complete implementation of commitments under the deal."
Of course, he continued, there is no prospect for that happening because the U.S. has not yet reached "maturity".
He also mentioned the results of a ministerial meeting of the E3/EU+2 in which the other signatories to the deal and the EU foreign policy chief proposed some mechanisms to facilitate trade with Iran, saying the meeting was a "major step forward".
He added that European countries are seriously seeking ways to continue their legitimate trade with Iran without having to face repercussions from U.S. sanctions.
MH/PA