Tabriz hosting intl. conference on safeguarding cultural heritage
October 1, 2018 - 18:32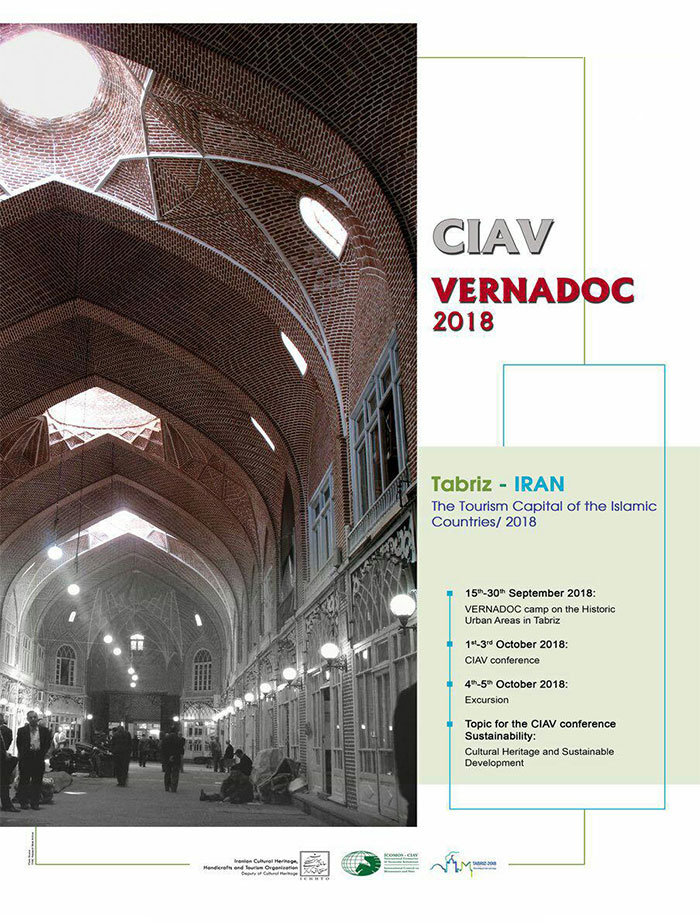 TEHRAN – Iran's city of Tabriz is playing host to an annual CIAV (International Committee of Vernacular Architecture / Comite International d'Architecture Vernaculaire) international conference from October 1 to 3.
Iran's Cultural Heritage, Handicrafts and Tourism Organization is holding the event in association with the ICOMOS (International Council on Monuments and Sites), CHTN reported.
"Cultural Heritage and Sustainable Development" has been selected as the theme for the conference, which will be followed by excursion tours on October 4 and 5.
The ICOMOS (Conseil international des monuments et des sites) is a professional association that works for the conservation and protection of cultural heritage places around the world. Now headquartered in Paris, ICOMOS was founded in 1965 in Warsaw as a result of the Venice Charter of 1964, and offers advice to UNESCO on World Heritage Sites.
Capital of East Azarbaijan province, Tabriz is currently holding the title of 2018 Islamic Tourism Capital which was approved by the inter-governmental Organization of Islamic Cooperation in 2015.
Tabriz was also declared a world craft city of carpet weaving by the World Craft in 2016.
Soaked in history and culture for millennia, Tabriz hosts abundant historical, natural and religious sites, including Jameh Mosque of Tabriz, the Arg of Tabriz and UNESCO-registered Tabriz Historic Bazaar Complex.
AFM/MQ/MG