'Countering economic problems is the only way to defeat enemy'
October 14, 2018 - 9:8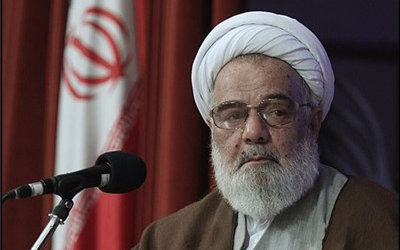 TEHRAN – A member of the Assembly of Experts has said the only way to land a blow on the "enemy's mouth" is to resolve the economic problems that have emerged with the reintroduction of sanctions.
"When the enemies fail to cripple our country in one way, they use another way to pursue their goal," Ayatollah Hassan Mamdouhi said, Fars reported on Saturday.
However, Mamdouhi criticized the government for failing to resolve the economic issues, saying arrogant countries are the architect of such a situation and they are happy of this.
MH/PA