By: Uzair Hasan Rizvi
Iran, India should bolster tourism cooperation
October 15, 2018 - 22:39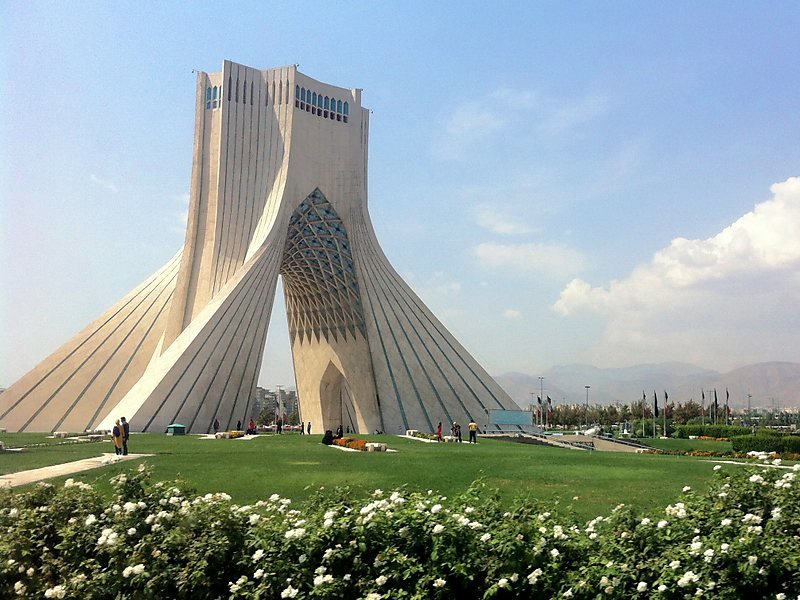 TEHRAN - Is it safe for an Indian tourist to travel to Iran? How cheap is Iran for an Indian tourist?
While I was looking for ways to travel to Iran as a tourist, these were some of the common questions I came across on Google while researching for tourism avenues for an Indian traveler.
The coverage of Iran in the mainstream global media has largely been toxic for obvious reasons. The news that comes out from the country is either about the nuclear program, regional rivalries or the crippling economy due to U.S. sanctions. Whether Iran has the right to pursue nuclear program for peaceful energy purpose is a different debate.
With the Trump administration re-imposing draconian sanctions on Iran, this is an opportunity for Iran to find alternative ways to strengthen its economic ties with friendly countries, including India. One of them is tourism.
Although India is yet to taken its final decision on oil imports from Iran, reports suggest that the Indian government would most likely continue oil trade with Tehran, defying U.S. sanctions. Two major Indian oil companies recently put orders for Iranian crude oil for November, when the petroleum related sanctions take effect, which is an indication that India wont buckle under the U.S. pressure.
Nevertheless, looking beyond the energy cooperation between India and Iran, tourism is one area that can bring the two time-tested allies closer and bolster their ties further.
Iran, known for its rich culture, is home to many historical places, but its tourism sector remains largely underdeveloped due to myriad problems ranging from infrastructural issues to mismanagement.
A report says that 72,809 Indians traveled to Iran during the last Iranian fiscal year (March 2017-18), accounting for 2.3% of total foreign visitors. Iranian tourism authority's data indicates a 6.6% drop in the number of Indian visitors, compared with the year before.
Although Iran boasts of a diverse landscape which offers plenty of recreational opportunities, tourism is largely confined to holy pilgrimage sites like Mashhad and Qom which are highly revered by Shias across the world, including in India.
A large percentage of Indians who are not Muslims have to be lured in a different way. Definitely, Iran with its Islamic and cultural heritage can be transformed into a lucrative tourist hub, the way Turkey has remodeled itself, where both sets of tourism, religious and recreational, co-exist. Turkey draws around 100,000 tourists from India every year.
UN World Tourism Organisation (UNWTO) predicts that India will account for 50 million outbound tourists by 2020. Operators say that at present around 25 million tourists from India travel abroad.
At a time when Indians are looking for more economically viable destinations, places like Dubai, Malaysia and Singapore are being talked about. These venues offer glitzy night-life and huge sky-scrappers, whereas Iran has all the charm to captivate Indian travelers with its historical and environment attractions.
Recently, Israel has jumped into the fray as well and is now becoming a preferred destination for Indian tourists. Israeli Tourism Ministry figures showed an 82 percent increase in the number of Indians visiting the country during the first half of 2018, compared to the previous three years.
Around 44,000 Indians visited Israel between January and June, mainly during the vacation season for Indians. Israel has spent around $3-4 million in India for creating awareness about the country through various mediums.
Israel has also reduced its visa fee to Indian Rupee 1,100 (630,000 Iranian rials), besides starting direct flights between Tel Aviv and New Delhi.
Indias multi-million dollar film industry knows as Bollywood which is very popular in Iran is also venturing into Israel for film shootings.
A few months ago, Iran started offering visa-on-arrival for Indians, however the visa fee is seven times higher than Israeli visa. Its two carriers Mahan Air and Iran Air connect New Delhi and Mumbai to Tehran. Besides this, Iran needs more services directly connecting India to its tourist hubs like Isfahan and Shiraz.
The relationship between Iran and India is deeply rooted in history. The existence of several empires spanning both Persia and India ensured the constant migration of people between the two regions and the spread and evolution of Indo-Iranian language groups.
As a consequence, the people of India and Iran share significant cultural, linguistic and ethnic characteristics.
Iran has one of the most vibrant and diverse society in the Middle East that is interesting for the lovers of history, places such as Naqsh-e Jahan Square, Armenian monastic ensembles of Iran, Bam and its cultural landscape, Bisotoun, Pasargadae, Persepolis are among the Iranian historical heritage sites inscribed on UNESCOs World Heritage List.
However, Iran needs to pay more attention to its tourism industry, which has tremendous potential to transform the flailing Iranian economy. It can start with India. The time is now.
Uzair Hasan Rizvi is a journalist based in New Delhi. He visited Iran recently. He tweets at @rizviuzair