School for autistic girls opened in Tehran
October 18, 2018 - 8:36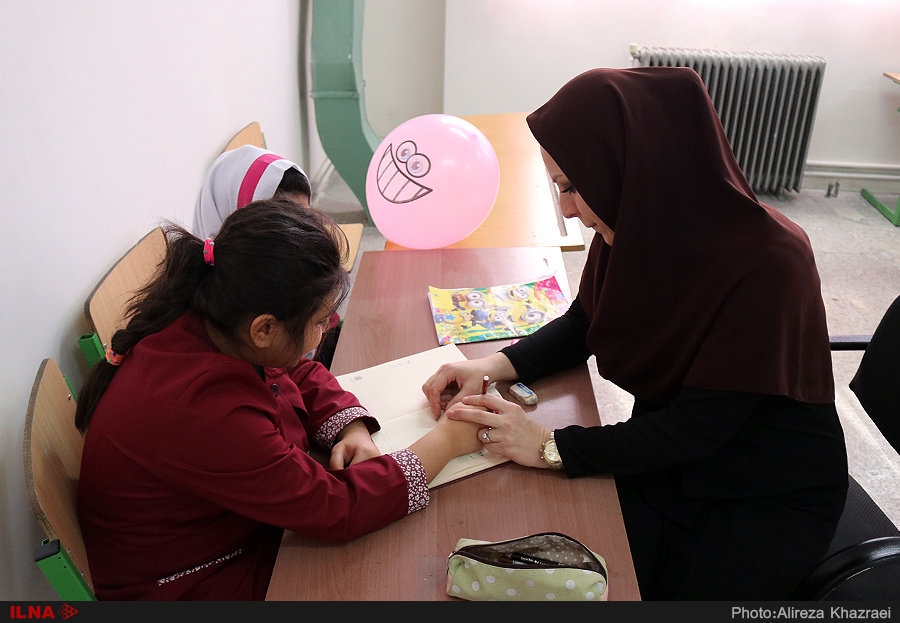 TEHRAN — A school for autistic girls opened in Tehran district two on Tuesday, ILNA news agency reported.
Despite existing five schools special for autistic boy students in Tehran, there existed no school for girls suffering the disease in the capital. The first school for autistic girls was planned to be opened by the new school year (September 23) in Tehran, however, the project was delayed for almost three weeks.
The rationale behind the fact that there were no schools for autistic girls was that the prevalence of autism is higher in boys so that the greater number of special schools for autistic boys is logical, as the prevalence of autism in boys is four to one comparing with girls.
Mohsen Ghafourian, deputy director for educational planning department of the Special Education Organization, said in June that one of the best schools for children suffering autism, equipped with the standards facilities in Iran, has been set up in Ahvaz province, southwestern Iran, and the second one is under construction and some autism schools are under construction in other provinces, including Qazvin, Kermanshah, and Khorasan Razavi.
According to the latest statistics announced by World health Organization 1 in 160 children has an autism spectrum disorder. In Iran, out of every 150 births, one child suffers autism spectrum disorder.
Individuals with ASD often present other co-occurring conditions, including epilepsy, depression, anxiety and attention deficit hyperactivity disorder (ADHD). The level of intellectual functioning in individuals with ASDs is extremely variable, extending from profound impairment to superior levels.
Intervention during early childhood is important to promote the optimal development and well-being of people with an ASD. Monitoring of child development as part of routine maternal and child health care is recommended.
MQ/MG