Khayyam Academy mounts artwork to celebrate translators of Persian poetry
October 19, 2018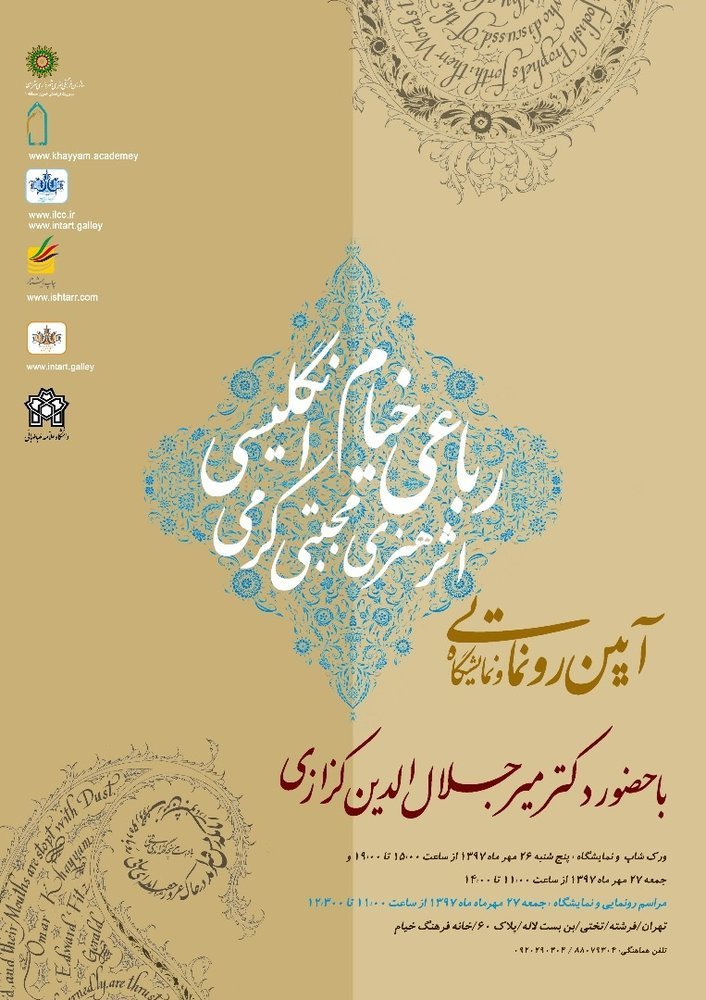 TEHRAN – An artwork featuring Persian and English inscriptions of verses from Persian poet Omar Khayyam Neyshaburi was set up at the Khayyam Academy in Tehran on Friday to celebrate translators of works from renowned Persian poets.
The inscriptions have been created by Iranian calligrapher Mojtaba Karami in the form of paisley-shaped patterns, the academy announced.
The English inscription has been selected from the English version of the Rubaiyat of Omar Khayyam translated by English writer Edward Fitzgerald in 1859.
Iranian literati, including Soheil Mahmudi and Mir Jalaleddin Kazzazi, attended a ceremony organized to unveil the artwork, which was mounted on a wall in a passageway to the Khayyam Academy.
Karami has created a large collection bilingual calligraphy of Persian poems from Hafez, Sadi and Rumi. Verses of the Holy Quran have also been calligraphed in several languages.
MMS/YAW