Iranian military holds air defense drill 
November 5, 2018 - 23:29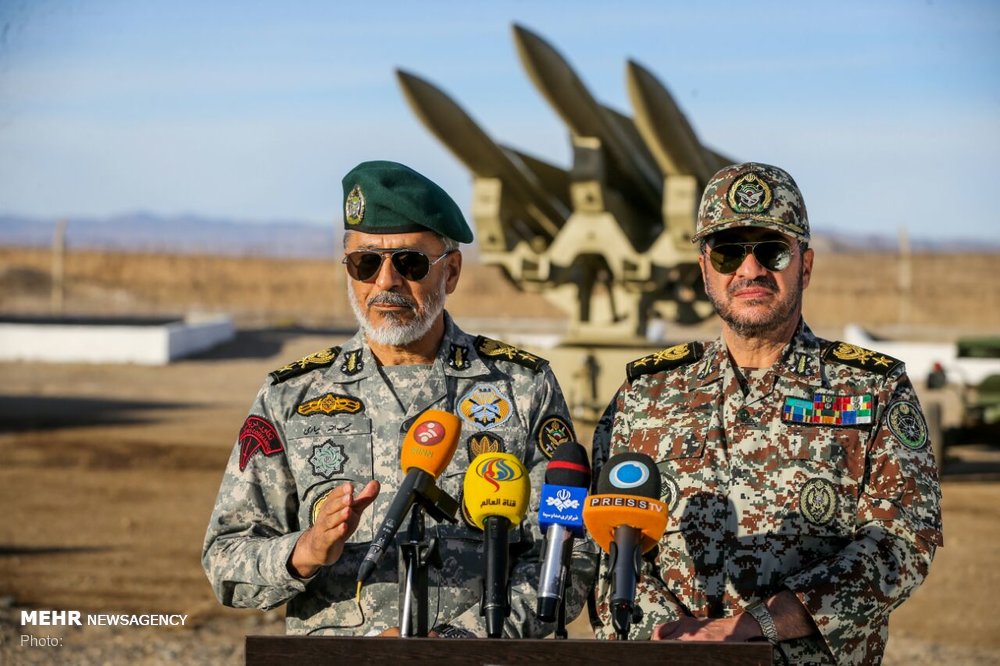 TEHRAN – On Monday, Iranian armed forces launched an air defense war game under the leadership of the Khatam ul-Anbia Air Defense Base.
Dubbed "Air Defense of Velayat" [guardianship], the two-day war game is held in an area of 500,000 square kilometers by the Aerospace Force of the Islamic Revolution Guard Corps, some flying legions of the Army's Air Force, and a reconnaissance and surveillance network.
The drill kicked off under the command of Rear Admiral Habibollah Sayyari, the deputy army chief for coordination affairs.
Detection, identification, and interception of threats by using advanced equipment, including electronic warfare, were the key objectives of the drills, Sayyari stated.
Manned and unmanned air-based defense systems as well as anti-radar and cruise missiles were also used.
Sayyari said all the air defense systems and equipment used in the exercises were designed and built by Iranian experts.
Commenting on the drill's coincidence with the U.S. reimposition of sanctions against the Islamic Republic, the rear admiral said the economic pressure is never going to affect Iran's ability to defend itself.
One of the new air defense systems successfully tested on the first day of the Velayat exercises was the Third of Khordad missile system, developed by the IRGC Aerospace Force.
The Third of Khordad is a date in the Iranian calendar marking the liberation of the port city of Khoramshahr from the occupation of the Saddam Army on May 27, 1982.
Seraj anti-aircraft gun system
Another air defense weapon unveiled on Monday was the 35mm Seraj anti-aircraft gun system, which, armed with radar and a new optical target acquirement system, is intended to act as an effective weapon against a wide range of targets particularly drones and other small flying objects.
SP/PA