India worried over China trade deficit
November 11, 2018 - 9:52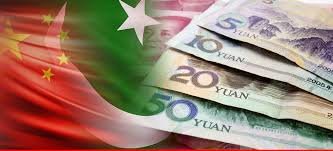 TEHRAN _India has voiced its concern to Beijing over the large trade deficit that has skyrocketed to over USD 51 billion, and underlined the need to boost bilateral trade in various sectors to bring down the deficit.
The bilateral trade between India and China jumped by 18.63 percent year-on-year and reached an all-time high of USD 84.44 billion last year. But the trade deficit continued to remain high at USD 51.75 billion in 2017.
India's commerce secretary Anup Wadhawan, who is visiting Shanghai to attend the China International Import Expo (CIIE), held wide-ranging talks with Wang Shouwen Vice, China's Commerce Minister, to discussed bilateral trade issues.
"The Commerce Secretary while expressing concern regarding the large trade deficit, acknowledged Chinese government's efforts in clearing some of the market access issues such as for rice, rapeseed meal etc. during the past few months and expressed satisfaction over progress on soya bean meal and pomegranate and related issues," said a statement by India's embassy in China.
India has been voicing its concern to China over the huge trade deficit for many years and believes that more bilateral trade in IT services, agriculture products, pharmaceuticals and tourism will help bring down the deficit.
New Delhi has been putting pressure on Beijing to take measures to bring down the over USD 51.75 billion trade deficit, which was one of the main focus areas of the informal summit between Prime Minister Narendra Modi and Chinese President Xi Jinping at Wuhan in April this year.