Troupes from Italy, India, Germany to perform at Iranian children's festival
November 17, 2018 - 18:49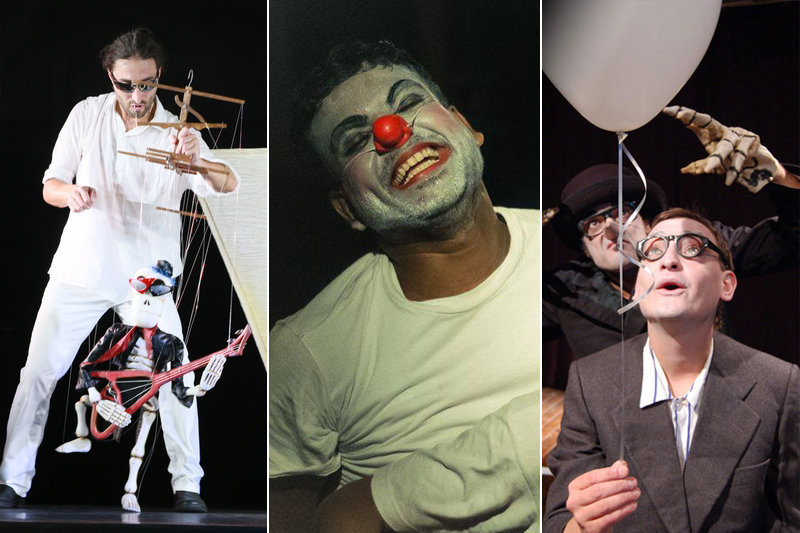 TEHRAN – Three troupes from Italy, India and Germany will be performing during the 25th edition of the International Theater Festival for Children and Young Adults in Iran.
The Indian company Theatre Shine will send "Thirsty Crow Returns" written by Manish Joshi to the festival, the organizers announced on Saturday.
The play is about influence over the spiritual mind and feelings of humans from childhood until maturity.
Suvojit Bandyopadhyay is the director of the troupe, which is composed of Sucharita Roy, Suparna Roy, Dipak Samaddar, Subhomay Dey and Souvik Halder.
Theatre Shine is a state government registered society and central Govt. registered NGO of India. The company practices modern theater along with the heritage and traditional art of India.
"A Story of a Man and His Shadow", a production from the Italian company Principo Ativo Teatro will also compete in the festival, which will be held in Hamedan from November 20 to 24.
Giuseppe Semeraro will direct the play, which is about a contented hermit who is afraid of his own shadow. He is also the writer of the play and a member of the cast.
The play will also star Dario Cadey and Leone Marco Bartolo.
"Extraordinary Voyage", a puppet show produced at the Fifth Wheel, a major theater company in Germany, will also go on stage.
Dmitry Nomokonov is writer and director of the play that recounts a round-the-globe voyage with a big white ship on stage. Each act is a new country, new land and also a new surprise for the public, as all the puppets have hidden tricks.
Due to the current adverse economic conditions facing Iran, many cultural events have been downsized or cancelled by their organizers.
Earlier in October, Maryam Kazemi, the director of the festival said that the depreciation of the rial is the main challenge for the event.
"This issue has caused us a lot of problems in reaching an agreement with foreign troupes seeking to participate in this event," she stated.
She asked the foreign applicants to defer to the financial problems facing the organizers.
Sixteen groups from Italy, Spain, Greece, Norway, Germany, Belgium, China, Kenya, Argentina and several other countries have applied to participate in the festival.
Photo: This combination photo shows scenes from "Extraordinary Voyage" (L), "Thirsty Crow Returns" (C) and "A Story of a Man and His Shadow", which will be performed during the 25th International Theater Festival for Children and Young Adults in Hamedan, Iran.
MMS/YAW