WHO ready to assist Iran in improving road safety measures
November 21, 2018 - 9:55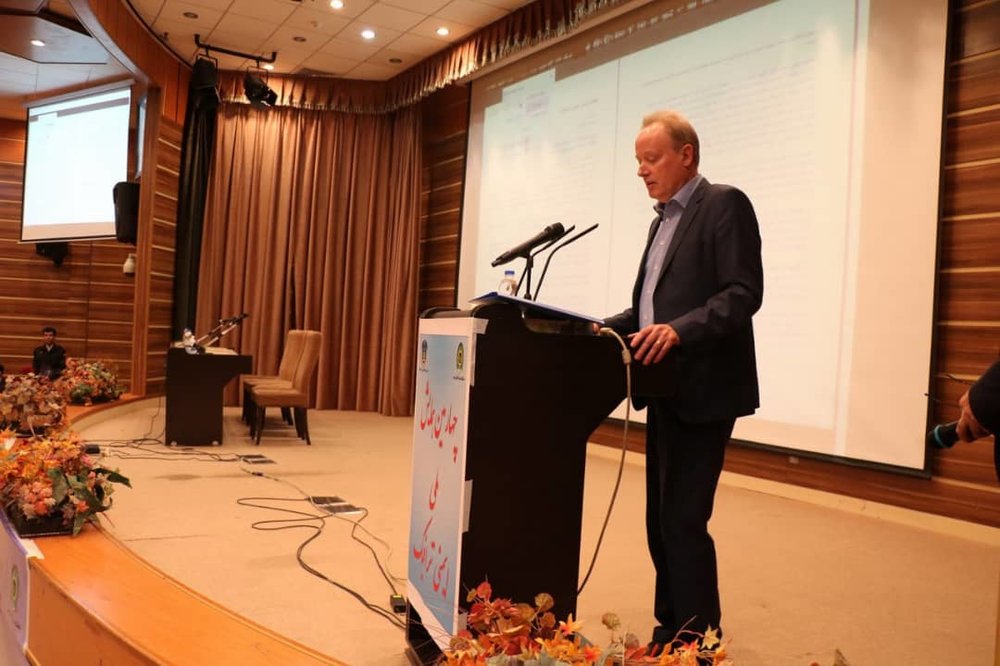 Representative of World Health Organization (WHO) in Iran, today at the 4th National Traffic and Safety Conference expressed readiness of WHO to expand supporting Iran in reduction of road traffic fatalities and injuries.  
During his opening remarks addressing hundreds of high ranking officers and experts of University of Traffic Police, Dr. Christoph Hamelmann underscored that currently WHO is working with the Ministry of Health and Medical Education and other stakeholders including Police Department of the Islamic Republic of Iran (NAJA) on the implementation of key components of the national road safety plan that includes Improvements of emergency care, road safety reports and the work on an integrated traffic injury registry.
He referred to the national Road Safety Strategic Plan (2011-2020) of Iran that has 14 strategic objectives mainly on speed management, motorists' and pedestrians' safety, development of a comprehensive crash data bank, road infrastructure safety, vehicle safety, and post-crash management and said: "within 2 years the strategic plan would need a revision and WHO is ready to support this process".
More than 90% of global traffic fatalities occur in low and middle-income countries, which own only 48% of the world's registered vehicles.
The proportion of traffic injuries in Iran is higher than in most other parts of the eastern Mediterranean region and elsewhere in the world, and is one of the country's most serious problems.
To save millions of lives the UN General Assembly proclaimed the Decade of Action for Road Safety 2011–2020. It evolves around five pillars including building road safety management capacity; improving the safety of road infrastructure; further developing the safety of vehicles; enhancing the behavior of road users; and improving post-crash response.
In 2018 more than 1.25 million people lost their lives on the world's roads which is among the top 5 leading causes of death in Iran.
On 18th of November the World Day of Remembrance for Road Traffic Victims (WDoR) 2018 with the theme "Roads have stories" was commemorated across to world to increase awareness on importance of Safer Roads & Mobility.
(Source: WHO)