Tehran to host 170 foreign participants in intl. cooperative conference
November 25, 2018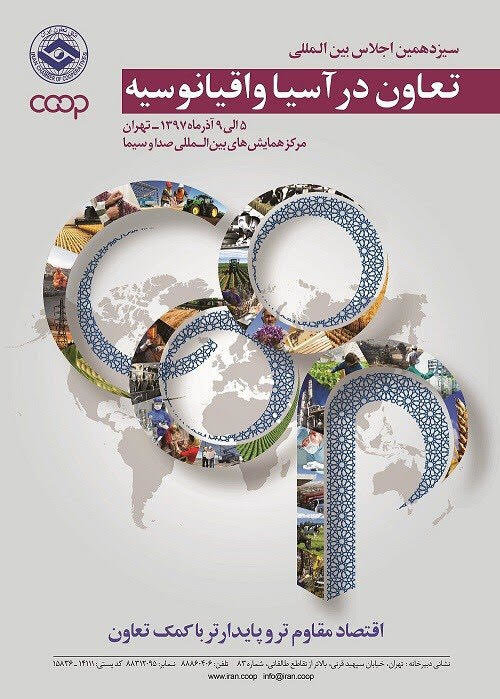 TEHRAN- Tehran will host 170 representatives from 25 countries in the 13th ICA-Asia and Pacific Regional Cooperative Conference which will be held at IRIB Conference Center from November 26 to 30, Iran Chamber of Cooperative website reported.
As reported, over 300 Iranian participants will also take part in this gathering of ICA (International Cooperative Alliance) organized by Iran Chamber of Cooperative.
Participating countries include China, Russia, Japan, South Korea, Singapore, Argentina, Belgium, Kenya, Jordan, Palestine, Malaysia, Turkey, Italy, Canada, France, Poland, etc.
Senior Iranian officials including Parliament speaker Ali Larijani, Finance Minister Farhad Dejpasand, Cooperative, Labor and Social Minister Mohammad Shariatmadari as well as ICA Chairperson of the Regional Board Chunsheng Li are some speakers of the event.
The 13th ICA-AP Regional Assembly theme is aligned with that of the 2018 High-level Political Forum (HLPF) for Sustainable Development: "Transformation towards sustainable and resilient societies", as published on ICA website.
The conference comes as an opportunity for researchers, academicians, policy-makers and key stakeholders to discuss and deliberate the need to research-promote-advocate concepts towards an enabling legal & regulatory environment, sharing knowledge and data for replication of good practices, scaling up partnerships and working relationships especially in the context of the Agenda 2030 on Sustainable Development.
ICA is a non-profit international association established in 1895 to advance the co-operative social enterprise model. The Alliance is the apex organization for co-operatives worldwide, representing 284 co-operative federations and organizations across 95 countries. The members of the Alliance are national level co-operative federations, individual co-operative organizations and government offices concerned with co-operatives.
MA/MA